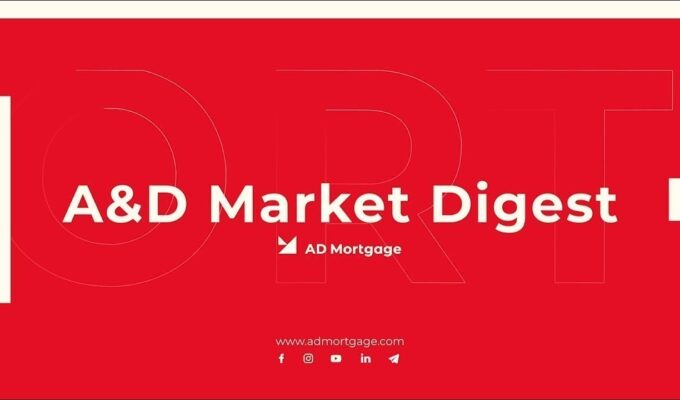 Alex Suslov, Head of Capital Markets, and Billy Abrams, President/CEO of ADM Securities, discuss recent and upcoming trends happening in the capital markets and their impact on the Non-QM market. Check out their discussion.
MARKET NEWS
Housing Wire — Inflation falls in July, but housing prices keep rising.

. "After rising to its highest level in 40 years in June, inflation dropped slightly in July. Thanks to a decrease in the gasoline index CPI remained unchanged from the month prior, after hitting a 1.3% seasonally adjusted rate in June, according to data released Wednesday by the Bureau of Labor Statistics. Year over year, the CPI for all items rose 8.5% in July, down from the 9.1% yearly increase reported a month ago."

MBA — Mortgage Delinquencies Decrease in the Second Quarter of 2022. "The delinquency rate for mortgage loans on one-to-four-unit residential properties decreased to a seasonally adjusted rate of 3.64 percent of all loans outstanding at the end of the second quarter of 2022, according to the Mortgage Bankers Association's (MBA) National Delinquency Survey. The five states with the largest quarterly decreases in their overall delinquency rate were: New York (38 basis points), Hawaii (34 basis points), D.C. (30 basis points), Nevada (29 basis points), and Louisiana (29 basis points)."
UPCOMING WEBINARS
NOTE: Beginning in mid-August, A&D Mortgage will be live streaming webinars on our Youtube, LinkedIn and Facebook pages, so keep an eye on those pages for the announced links and be sure to set a reminder for yourself!
Prepping Your Loans for Fast Closings
🗓️ Tuesday, August 16, 2022
🕐 1 PM EST
Turn times are critical in our industry, but the fastest way to get a loan processed quickly is a proper file setup. Join Account Executive George Chaus as he demonstrates the correct steps and necessary documents that should be in your initial file submission to help expedite your loan approval process.
REGISTER
Thank you, you're successfully subscribed!
Thank you, you're successfully subscribed!