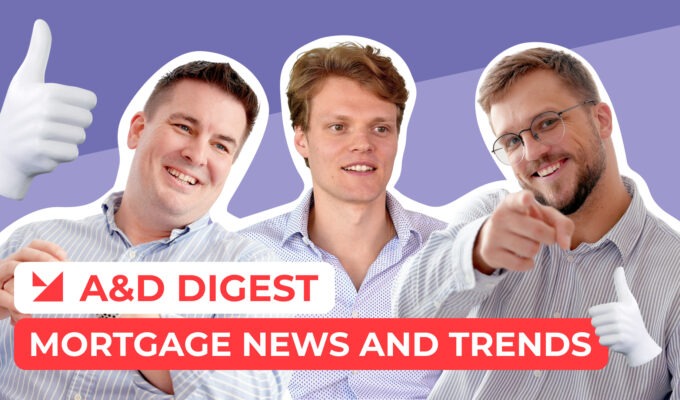 In this week's A&D Market Digest, Head of Capital Markets Alexander Suslov discusses the impact of recent economic data released on the mortgage industry, including the jump in the PCE Price Index and treasuries and expectations for Jobless claims and the March 22 FOMC meeting. Then, Account Team Manager Mark Glaser kicks off a month-long series of looks at finding affordable markets in various parts of the United States. This week, we explore where you can find affordable homes in sunny Florida.
MARKET NEWS
CNBC — Homebuilder sentiment in February sees biggest gain in decade.  Homebuilder confidence in the market for newly built single-family homes in February rose 7 points to 42, according to the National Association of Home Builders/Wells Fargo Housing Market Index. This is the highest reading since September and the largest monthly gain since June 2013. "
SCOTSMAN GUUDE – The 40-Year Mortgage Gains Traction. "Given these circumstances, many would-be buyers are simply unable to afford the monthly payments that a traditional mortgage requires. In order to address this issue of home affordability, some lenders have begun offering 40-year mortgages as a way to help borrowers lower their monthly payments."
UPCOMING WEBINARS
Below is a schedule of upcoming FREE webinars occurring every Tuesday at 1 PM EST. Just click on the webinar you are interested in attending to register.
Expert Insights: What Lies Ahead in the Spring Housing Market
Speaker: Rick Sharga, Founder & CEO, CJ Patrick Company
March 28 at 1 PM EST
As we approach the spring of 2023, try to stay ahead of the real estate curve with this exclusive webinar hosted by Rick Sharga from CJ Patrick Company. With decades of experience in the real estate industry, Rick is a sought-after expert on market trends and an authority on forecasting prices in the coming year and beyond. Now, you can get his predictions for what lies ahead with this look into conditions in the real estate market for 2023. Don't miss out on gathering invaluable intel regarding where, when and why to invest your money this spring. Register today!
New Broker Orientation
March 14 @ 1 PM EST
Join us for an informative webinar for new brokers to be successful with A&D Mortgage. Learn about important programs, services and technologies designed to expand your pipeline and close loans quickly. NOTE: This is intended for Approved Broker Partners currently working with A&D Mortgage.
Thank you, you're successfully subscribed!
Thank you, you're successfully subscribed!