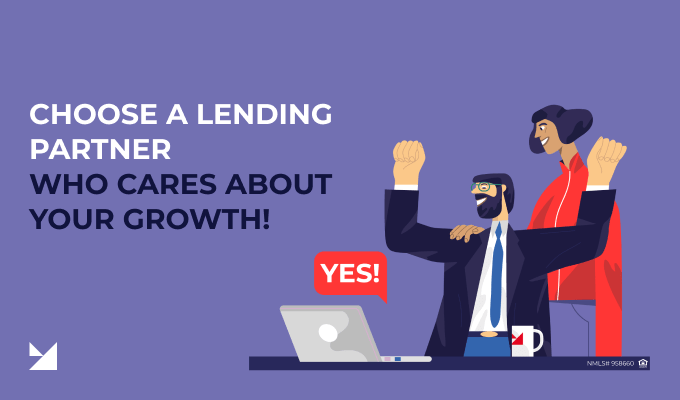 Join A&D Mortgage's community of Broker Partners who've enjoyed our reliable support, stability, and lending expertise of the best source of Non-QM loans for more than 15 years.
During times of market volatility, Brokers need a trusted lending partner whom they know has their back and the best interests of their clients in mind. That's why thousands of brokers nationwide have turned to A&D Mortgage to help them grow their businesses.
Our approach is unique and distinct: not only do we provide stability to our Broker Partners, but we also incorporate their ongoing feedback to enhance our existing products, introduce new ones, simplify our processes, and improve our customer service.
All of this with the same goal in mind: expanding our partners' pipeline.
How A&D Mortgage works with Brokers?
Streamlined Loan Process: our streamlined loan process provides brokers with industry-leading turn times, ensuring you're always ahead of the competition.
"Can Do" Attitude and Expertise: our Account Executives bring a "can do" attitude and expertise to every situation, ensuring you're able to get the best solution for your borrower.
Loan Solutions that Grow: our suite of loan solutions grows to meet the changing needs of borrowers, ensuring you always have a product that fits their unique needs.
Flexible Underwriting: our flexible underwriting provides solutions to out-of-the-ordinary borrowers, helping them get the financing they need when others have said no.
Start working with A&D Mortgage today and be sure we can grow together tomorrow.
Thank you, you're successfully subscribed!
Thank you, you're successfully subscribed!