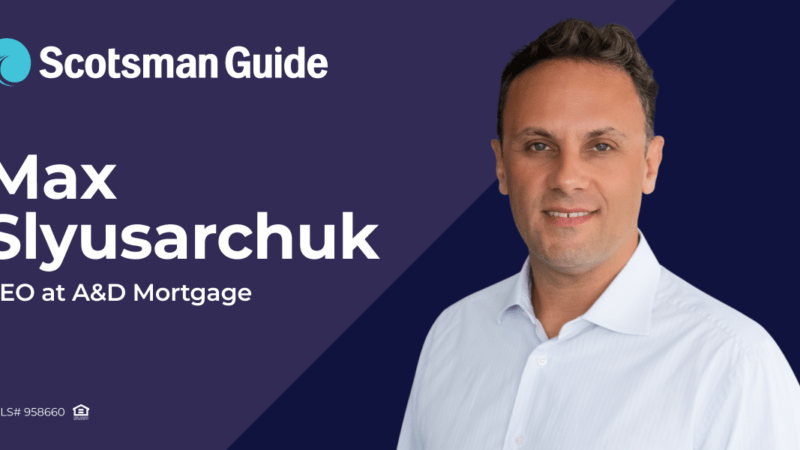 Are you a mortgage broker looking to provide comprehensive and invaluable advice to your clients? Look no further! The August issue of Scotsman Guide features an enlightening article that shouldn't be missed: "Forewarn Buyers About Natural Disaster Dangers."
In the ever-evolving landscape of the housing market, it's more important than ever to equip your clients with the knowledge they need to make informed decisions. This article delves deep into the critical topic of natural disaster risks, shedding light on how these events can impact real estate investments and homeownership.
Here's why you should take a moment to read this article:
Protect Your Clients: As a mortgage broker, your role extends beyond just securing loans. By understanding the potential natural disaster dangers associated with certain properties, you can advise your clients to make safer choices and mitigate potential risks.
Stay Ahead of the Curve: Natural disasters are becoming increasingly prevalent due to climate changes. By staying informed about the potential hazards, you position yourself as a knowledgeable and forward-thinking professional in the industry.
Expand Your Expertise: Your clients trust you to guide them through one of the most significant financial decisions of their lives. By tapping into the insights offered in this article, you can enhance your expertise and provide well-rounded advice.
Discover Solutions: The article doesn't just focus on the challenges; it also provides solutions and strategies to help clients navigate natural disaster risks. These insights could be the key to helping your clients secure their dream homes with confidence.
Stay informed, stay ahead, and continue being the trusted partner your clients rely on!
Thank you, you're successfully subscribed!
Thank you, you're successfully subscribed!