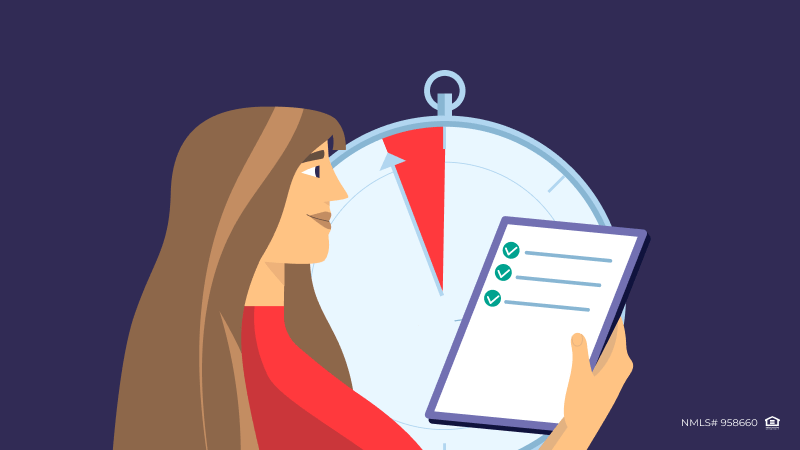 4-minute read
As a mortgage broker, one of the most crucial aspects of your role is managing client expectations. Successfully guiding your clients through the mortgage process requires setting realistic goals and timelines right from the beginning. By effectively managing expectations, you can establish trust, minimize misunderstandings, and ensure a smoother experience for both you and your clients. In this blog post, we will explore strategies for setting realistic goals and timelines throughout the mortgage process.
1. Educate Clients about the Mortgage Process
Many clients enter the mortgage process with limited knowledge and unrealistic expectations. Start by educating your clients about the various stages of the mortgage process, including pre-qualification, application, underwriting, and closing. Clearly explain the steps involved, the documents required, and potential challenges they may encounter along the way. By providing this comprehensive overview, you help set realistic expectations from the outset and reduce surprises later on.
2. Conduct a Thorough Needs Assessment
Before initiating the mortgage process, conduct a thorough needs assessment with your clients. Understand their financial goals, budget, and desired timeline for purchasing or refinancing a home. Assess their creditworthiness, debt-to-income ratio, and any other relevant factors that may impact their eligibility for a mortgage. By gathering this information upfront, you can set realistic expectations based on their specific circumstances and help them make informed decisions.
3. Clearly Communicate Timelines
Clearly communicate the estimated timelines for each stage of the mortgage process. Explain that timelines can vary depending on factors such as loan type, documentation requirements, and lender processing times. Provide your clients with a timeline breakdown that outlines when they can expect to complete key milestones, such as pre-qualification, loan application submission, loan approval, and closing. Emphasize that these timelines are estimates and subject to change based on various factors.
4. Manage Expectations for Documentation
Inform your clients about the extensive documentation required for the mortgage application. Explain that gathering and providing the necessary paperwork is a vital part of the process and may take time. Offer guidance on the specific documents they need to gather, such as tax returns, pay stubs, bank statements, and proof of assets. By setting realistic expectations about documentation requirements upfront, you can minimize delays and frustrations during the application process.
5. Address Potential Challenges
Proactively discuss potential challenges that clients may encounter during the mortgage process. These challenges could include credit issues, property appraisal discrepancies, or changes in interest rates. By openly discussing these possibilities, you demonstrate transparency and prepare your clients for any unexpected hurdles that may arise. Offer strategies and solutions to mitigate these challenges, such as credit repair recommendations or alternative loan options.
6. Maintain Open and Regular Communication
Maintain open and regular communication with your clients throughout the mortgage process. Update them on the progress of their application, promptly address any concerns or questions they may have, and provide realistic updates on timelines or potential delays. Regularly communicate with lenders, appraisers, and other stakeholders involved in the process to ensure that everyone is aligned and informed. Effective communication is key to managing expectations and fostering trust.
7. Celebrate Milestones and Achievements
Acknowledge and celebrate milestones and achievements with your clients to keep them motivated and engaged throughout the process. Whether it's pre-qualification approval, loan approval, or closing on their dream home, take the time to acknowledge their progress and share in their excitement. Celebrating these milestones creates a positive experience for your clients and reinforces the value you bring as their mortgage broker.
Conclusion
Successfully managing client expectations is vital in the mortgage process. By setting realistic goals and timelines, educating clients, addressing challenges, and maintaining open communication, you can navigate the mortgage journey more smoothly. As a mortgage broker, your expertise lies not only in securing he best mortgage deals for your clients but also in guiding them through the process with transparency and trust. By effectively managing expectations, you build stronger client relationships, increase satisfaction, and establish yourself as a trusted advisor.
Remember, each client is unique, and their goals and circumstances may vary. It's essential to tailor your approach and communication to their specific needs. Some clients may have a more urgent timeline, while others may require additional time to gather documentation or resolve credit issues. Flexibility and adaptability are key in managing expectations effectively.
Throughout the mortgage process, maintain a focus on clear and concise communication. Regularly update your clients on progress, address any concerns promptly, and provide realistic insights into potential delays or challenges. By keeping the lines of communication open, you foster trust and credibility, ensuring that your clients feel supported and informed every step of the way.
Additionally, be prepared to offer guidance and alternative solutions when unexpected hurdles arise. Whether it's a change in interest rates, a property appraisal that falls short, or a credit issue, proactively address these challenges with your clients. Provide recommendations, explore alternative loan options, and offer reassurance that you are committed to finding the best possible outcome for them.
Lastly, celebrate the milestones and achievements throughout the mortgage process. Purchasing or refinancing a home is a significant milestone for your clients, and they will appreciate your recognition of their progress. Take the time to acknowledge their accomplishments, share in their excitement, and demonstrate that you genuinely care about their success.
In conclusion, managing client expectations is a crucial aspect of being a successful mortgage broker. By setting realistic goals and timelines, educating your clients, maintaining open communication, and celebrating milestones, you establish a foundation of trust and build long-lasting client relationships. By providing a transparent and supportive experience, you differentiate yourself from the competition and position yourself as a trusted advisor in the mortgage industry. Remember, managing expectations is an ongoing process that requires continuous effort, but the rewards are invaluable.
As a mortgage broker, your clients rely on your expertise to find them the best deals. Our Quick Pricer tool can be an invaluable asset in your quest to secure the most advantageous mortgage rates. Be sure to explore our Programs section for additional resources tailored to your needs. If you have specific scenarios in mind, don't hesitate to request them; we're here to assist you. And if you're interested in joining forces to provide even more value to your clients, consider becoming a partner with us. Together, we can empower individuals and families to achieve their dreams of homeownership.
Thank you, you're successfully subscribed!
Thank you, you're successfully subscribed!