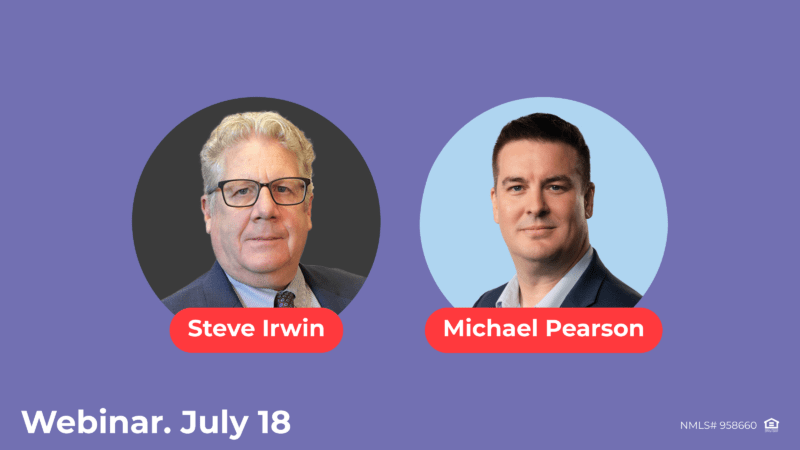 As a mortgage broker, it's essential to stay up-to-date with the latest trends and strategies in the industry to provide the best service to your clients. One key area of focus for brokers is the home equity market. With home values increasing across the country, homeowners have more equity than ever before. But how can mortgage brokers help their clients tap into this equity to achieve their financial goals?
In this webinar, we'll explore the different ways that mortgage brokers can help clients access their home equity. We'll cover topics such as second mortgages, home equity loans, reverse mortgages, and cash-out refinancing. We'll also discuss the pros and cons of each option, as well as the requirements and qualifications needed to obtain them. Attendees will leave the webinar with a deeper understanding of the home equity market and the various ways that mortgage brokers can assist their clients in unlocking the value of their homes. They'll also gain insights into how to tailor their services to meet the specific needs and goals of each client. This webinar is ideal for mortgage brokers who are looking to expand their knowledge and services in the home equity market and provide their clients with the best possible advice and solutions.
SPEAKERS:
Michael Pearson, SVP of Business Development
Mike Pearson is the SVP of Business Development at A&D Mortgage. With over 20 years of experience in wholesale and correspondent lending, Mike has a wealth of knowledge and expertise in the mortgage industry. In addition to his professional accomplishments, he is also a proud chapter president of FAMP Broward Gold Coast Chapter and has been recognized as Broker of the Year.
Steve Irwin, President at National Reverse Mortgage Lenders Association
As president of NRMLA, Steve Irwin oversees the association's initiatives to serve as an educational resource, policy advocate and public affairs center for consumers, lenders and related professionals. His background includes experience with strategic planning, organizational design, portfolio acquisition, risk management and quality control. He received his B.A. from Grinnell College and his MBA from the University of San Francisco.