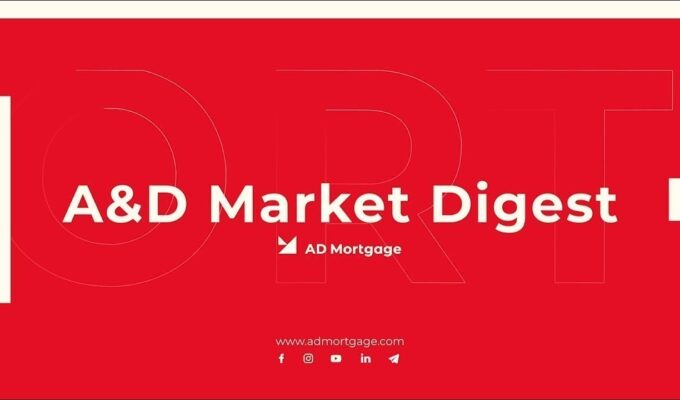 Alex Suslov, Head of Capital Markets, and Billy Abrams, President/CEO of ADM Securities, discuss recent and upcoming trends happening in the capital markets and their impact on the Non-QM market. Check out their discussion.
MARKET NEWS
• The WSJ — U.S. Home Sales Cool Amid Higher Rates, Record Prices. "The median U.S. home price climbed to a record of $391,200 in April, but the number of sales fell as high prices and rising interest rates pushed more buyers out of the market. The U.S. housing market has started to slow after a two-year frenzy spurred by record-low mortgage interest rates and a desire for more space during the Covid-19 pandemic. Mortgage rates have climbed sharply in recent months, making home-buying less affordable. Existing-home sales fell 2.4% in April from the prior month to a seasonally adjusted annual rate of 5.61 million, the weakest rate since June 2020, the National Association of Realtors said Thursday. April sales fell 5.9% from a year earlier."
• MND — Today's Construction Data Points to Ongoing Problem For Housing. "Construction activity continues to operate near its best levels since before the housing meltdown more than a decade ago. Building permits technically dropped 3.2% from last month, but that's after an upward revision of 1.2%. More importantly, despite the drop, the outright pace of 1.819 million units per year means the last 5 months been over 1.8 million. January 2021 was the only other month over 1.8m going back to 2006. The gap between permits and starts highlights the first aspect of the current challenges faced by the industry. It's a lot easier to file some paperwork than it is to actually break ground. Moving on to "Housing Completions," we see it's even harder to finish construction. Completions have flat-lined in a range centered on April's level of roughly 1.3 million–the same level as early 2019. Back then, there were almost 600k fewer Housing Starts and Building Permits."
UPCOMING WEBINARS
Deep Dive Into Bank Statement Loans with A&D Mortgage
🗓️ Tuesday, May 24, 2022
🕐 1 PM EST
With more than 30% of today's workforce classified as "self-employed," bank statement loan programs are an ideal way to get them qualified for a mortgage. Learn the ins and out of how A&D Mortgage works with self-employed borrowers' bank statements and Non-QM loans.
The ABCs of P&Ls
🗓️ Tuesday, May 31, 2022
🕐 1 PM EST
Learn how to use Profit and Loss Statement loans to attract and qualify borrowers with non-traditional income documentation.
Bridge Loans: What They Are & How They Work
🗓️ Tuesday, June 7, 2022
🕐 1 PM EST
How do you help a real estate investor who can't easily verify their income with tax returns, pay stubs, or W-2s but can make the down payment in cash? Learn how our Bridge Loan program bridges the gap in short-term financing needs.
The 4-1-1 on 1099s and WVOEs
🗓️ Tuesday, June 14, 2022
🕐 1 PM EST
Learn how to use Written Verification of Employment and 1099s to attract and qualify borrowers with non-traditional income documentation.
Thank you, you're successfully subscribed!
Thank you, you're successfully subscribed!