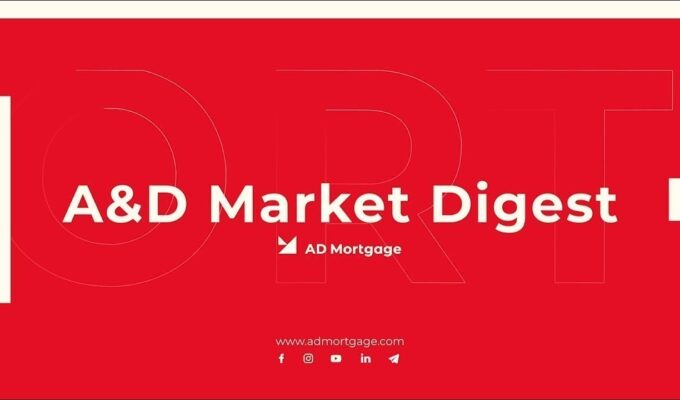 Alex Suslov, Head of Capital Markets, and Billy Abrams, President/CEO of ADM Securities, discuss recent and upcoming trends happening in the capital markets and their impact on the Non-QM market. Check out their discussion.
MARKET NEWS
MND — MBS Live Morning: 50bp Hike, Normalization Details, And an Important Powell Press Conference. "At the risk of repeating too many words from yesterday's recap, we'll leave it at this: the Fed will hike by 50bps today.  It won't be a surprise to the market. The Fed will also almost certainly announce a plan to reduce bond holdings with a baseline time frame of 3 months and "caps" that will eventually only allow reinvestments of proceeds that exceed $60bln in Treasuries and $35bln in MBS per month.<…> As far as Fed Funds Futures are concerned, although there is no major change seen for the near future meetings (June specifically), future meetings continue to ratchet to higher and higher rate expectations. Both September and Dec are pointing to the highest rates since they first opened for trading more than year ago."
MND — Purchase Applications Rise on Threshold of Fed Meeting. "The volume of mortgage application submitted during the week ended April 29 ended a seven-week slide. The Mortgage Bankers Association (MBA) said purchase applications were substantially higher than the prior week while refinance applications held their own. MBA's Market Composite Index, a measure of application volume, increased 2.5 percent on a seasonally adjusted basis from the prior week and was up 3.0 percent higher on an unadjusted basis. Refinancing has fallen by 71 percent since the comparable week in 2021."
MND — Residential Building Continues to Dominate Construction Spending. "Total construction spending continues to roar ahead of its 2021 pace, led again in March by another double digit increase in the residential component. The U.S. Census Bureau says the investment in all types of construction was at a seasonally adjusted rate of $1.731 trillion in March, an 0.1 percent gain compared to February and up 11.7 percent year-over-year. So far in 2022 there has been a total of $376.337 billion spent, 12.0 percent growth compared to the first three months of last year."
UPCOMING WEBINARS
Correspondent Lending 101: Go Mini-Corr or Go Full?
🗓️ Tuesday, May 10, 2022
🕐 1 PM EST
The world of Correspondent lending is a different world filled with mini-corr, delegated, and non-delegated correspondent options. If you've been interested in becoming a correspondent lender of any type, this informative webinar will discuss the differences between each type and why A&D Mortgage is your perfect partner no matter which you choose.
Helping Real Estate Investors with DSCR Loans
🗓️ Tuesday, May 17, 2022
🕐 1 PM EST
Learn how to use Debt Service Coverage Ratio (DSCR) loans to attract and qualify real estate investment clients.
Deep Dive Into Bank Statement Loans with A&D Mortgage
🗓️ Tuesday, May 24, 2022
🕐 1 PM EST
With more than 30% of today's workforce classified as "self-employed," bank statement loan programs are an ideal way to get them qualified for a mortgage. Learn the ins and out of how A&D Mortgage works with self-employed borrowers' bank statements and Non-QM loans.
The ABCs of P&Ls
🗓️ Tuesday, May 31, 2022
🕐 1 PM EST
Learn how to use Profit and Loss Statement loans to attract and qualify borrowers with non-traditional income documentation.
Thank you, you're successfully subscribed!
Thank you, you're successfully subscribed!