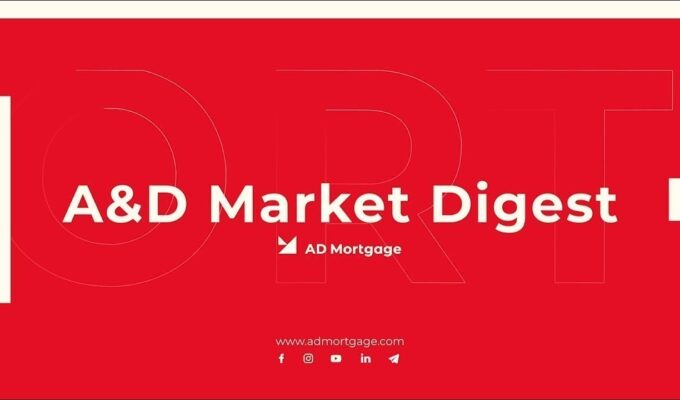 Alex Suslov, Head of Capital Markets, and Billy Abrams, President/CEO of ADM Securities, discuss recent and upcoming trends happening in the capital markets and their impact on the Non-QM market. Check out their discussion.
MARKET NEWS
MBA — Mortgage Credit Availability Decreased in May. "The Mortgage Credit Availability Index (MCAI) fell by 0.9 percent to 120.0 in May. A decline in the MCAI indicates that lending standards are tightening, while increases in the index are indicative of loosening credit. The index was benchmarked to 100 in March 2012. The Conventional MCAI decreased 0.4 percent, while the Government MCAI decreased by 1.3 percent. Of the component indices of the Conventional MCAI, the Jumbo MCAI decreased by 1.1 percent, and the Conforming MCAI rose by 1.0 percent."
MND — Consumers Think It's a Terrible Time To Buy, But They're Also Fairly Terrible Housing Forecasters. "Fannie Mae conducts a monthly survey on homebuying sentiment, officially known as the Home Purchase Sentiment Index (HPSI).  It tracks buyer/seller attitudes on whether it's a good time to buy/sell in addition to price/rate expectations.  Given the ongoing surge in prices and the recent surge in rates, the latest results hold few surprises."
MPA — Lending options to combat rising rates, escalating home prices. "Despite the recent rise in mortgage rates, strong demand and tight inventories continue to fuel a rise in home prices that require lending solutions with higher loan amounts. Although non-QM loans can offer larger loan amounts to cover these areas, for those borrowers with good credit and payment histories, Conventional and Jumbo loans will normally offer lower rates – a key deciding factor, even more so as rates keep fluctuating."
UPCOMING WEBINARS
The 4-1-1 on 1099s and WVOEs
🗓️ Tuesday, June 14, 2022
🕐 1 PM EST
Learn how to use Written Verification of Employment and 1099s to attract and qualify borrowers with non-traditional income documentation.
Flexible Financing for Non-Warrantable Condominiums
🗓️ Tuesday, June 14, 2022
🕐 1 PM EST
Learn how A&D Mortgage can provide you with the right lending options for non-warrantable condos. We'll walk you through the differences between warrantable and non-warrantable condos and the Limited/Full Review process.
Thank you, you're successfully subscribed!
Thank you, you're successfully subscribed!