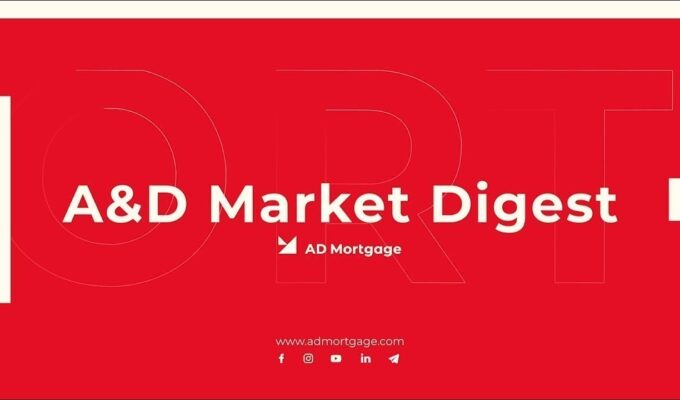 Billy Abrams, President/CEO of ADM Securities, discusses recent and upcoming trends happening in the capital markets and their impact on the Non-QM market. Check out his discussion.
MARKET NEWS
Housing Wire — Non-QM lenders are racing to stay ahead of rates: lenders could face serious headwinds. "Flagstar Bank provided an inside look at how dire the current climate is for many non-QM lenders. The bank calls out 16 non-QM lenders in the text message, indicating it is ramping up scrutiny of its loan reviews, prior to advancing warehouse funding. The bank also indicates it may adjust "haircuts" — the percentage of the loan the originator must fund itself to ensure it has skin in the game. The move essentially means Flagstar now will "monitor every loan because they don't want [to fund loans] that will be hard to sell in the open market, and then they're stuck with that loan."
Housing Wire — State of the mortgage industry half-time report. "Notable trends in a new era of sales: generational nuances ("Millennials have been groomed to expect the "press button, get mortgage" experience, but they are also terrified to make a wrong move with the biggest financial decision of their lives"), innovations in technology, and the move to hybrid (balance between technology and human advice).
UPCOMING WEBINARS
Non-QM 101: An Overview of A&D's Loan Solutions
🗓️ Tuesday, July 26, 2022
🕐 1 PM EST
Learn how to reach more borrowers with A&D Mortgage's suite of Non-QM loan products to expand your pipeline and close loans faster in 2022.
Q&A with Broker Support: Ordering Appraisals
🗓️ Tuesday, August 2, 2022
🕐 1 PM EST
Learn how AD Appraisal Center, our new centralized appraisal platform, allows Brokers to order and track any appraisal without having to leave admortgage.com.
Finding and Funding Rural and Manufactured Properties
🗓️ Tuesday, August 9, 2022
🕐 1 PM EST
Rural and manufactured properties comprise large untapped sectors of the American housing market that are often overlooked or marginalized. With concerns rising about affordable housing, join us for an informative discussion of loan programs that can help you provide cost-efficient homes to an underserved market.
Thank you, you're successfully subscribed!
Thank you, you're successfully subscribed!