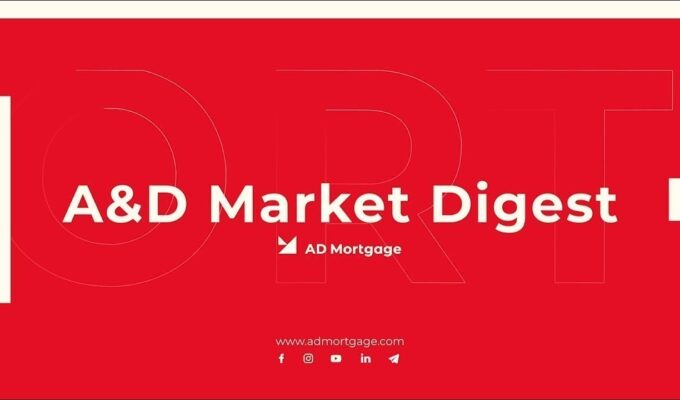 Alex Suslov, Head of Capital Markets, and Billy Abrams, President/CEO of ADM Securities, discuss recent and upcoming trends happening in the capital markets and their impact on the Non-QM market. Check out their discussion.
MARKET NEWS
SG — When Partnering With a Lender, Consider Their Tech by Max Slyusarchuk. "The mortgage industry is undergoing a technological revolution with new innovations seemingly happening every day. All parts of the industry are evolving quickly as new tools change how people buy and finance homes. The mortgage process itself is at the center of this."
CNBC — Housing shortage starts easing as listings surge in June. "A historic housing shortage brought on by the one-two punch of slow construction and strong pandemic-induced demand is finally starting to ease."
UPCOMING WEBINARS
Non-QM Bootcamp: Prepping Millennial Homebuyers for Getting a Mortgage
🗓️ Tuesday, July 5, 2022
🕐 1 PM EST
A key role of mortgage brokers who work with inexperienced Millennial homebuyers is advising them on what they can expect in the mortgage lending process, dispelling misconceptions of what they can afford, and understanding how to work with them to achieve homeownership. We'll show you how A&D Mortgage's Non-QM loan solutions are a great option for the largest segment of upcoming and current borrowers.
Q&A with Broker Support
🗓️ Tuesday, July 12, 2022
🕐 1 PM EST
Join us for a live Q&A session with our Broker Support team, as they answer your burning questions on how to work with our amazing technology including Quick Pricer, Automated Decision Manager and AD Appraisal Center.
AD Studio – The Best Marketing Platform for Mortgage Brokers
🗓️ Tuesday, July 19, 2022
🕐 1 PM EST
Join us for a live demonstration and Q&A on designing professional marketing materials with AD Studio. It makes it easy for brokers to create professionally designed marketing materials — flyers, postcards, social media, etc. — from your desktop or your phone.
Thank you, you're successfully subscribed!
Thank you, you're successfully subscribed!