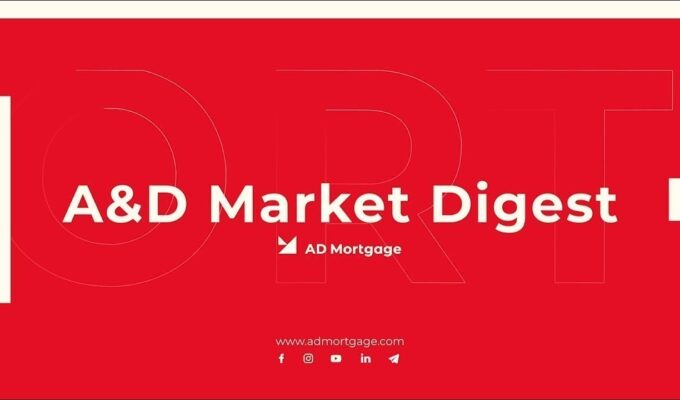 Billy Abrams, President/CEO of ADM Securities, discusses recent and upcoming trends happening in the capital markets and their impact on the Non-QM market. Check out his discussion.
MARKET NEWS
CNBC — Mortgage rates fall sharply after negative GDP report and Fed's latest hike. "The housing market seems to be settling into an equilibrium now that demand has leveled off," Redfin's chief economist, Daryl Fairweather, said in a release. "We may still be in for some surprises when it comes to inflation and rate hikes from the Fed, but for now an ease in mortgage rates has brought some relief to buyers who were reeling from last month's rate spike."
National Mortgage Professional — Mortgage Originators Split On Impact Of 0.75% Rate Hike. "Responding to an online poll conducted by National Mortgage Professional Magazine, 46.8% said the rate hike by the Federal Reserve Board will affect their mortgage origination practice, while 45% said it wouldn't. Just over 8% said they weren't sure what the impact would be."
UPCOMING WEBINARS
Q&A with Broker Support: Ordering Appraisals
🗓️ Tuesday, August 2, 2022
🕐 1 PM EST
Learn how AD Appraisal Center, our new centralized appraisal platform, allows Brokers to order and track any appraisal without having to leave admortgage.com.
Finding and Funding Rural and Manufactured Properties
🗓️ Tuesday, August 9, 2022
🕐 1 PM EST
Rural and manufactured properties comprise large untapped sectors of the American housing market that are often overlooked or marginalized. With concerns rising about affordable housing, join us for an informative discussion of loan programs that can help you provide cost-efficient homes to an underserved market.
Thank you, you're successfully subscribed!
Thank you, you're successfully subscribed!