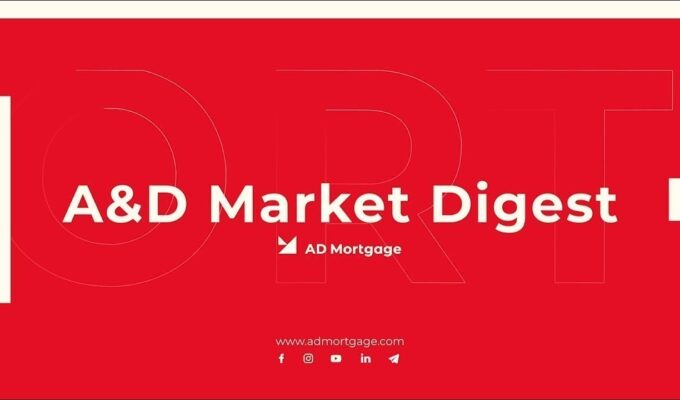 Alex Suslov, Head of Capital Markets, and Billy Abrams, President/CEO of ADM Securities, discuss recent and upcoming trends happening in the capital markets and their impact on the Non-QM market. Check out their discussion.
 MARKET NEWS
NerdWallet 

—

 

Mortgage Rates in September: A Smooth Ride, Then Turbulence

. 

"Interest rates on fixed-rate mortgages are likely to remain fairly stable in the first three weeks of September. The forecast gets murkier at the end of the month. That's because the Federal Reserve will update its interest rate policy Sept. 21. Rates often stabilize in the two or three weeks prior to Fed meetings. If that pattern holds in September, the rate on the 30-year mortgage will hang out in a range between about 5.75% and 6% until the Fed announcement."
The WSJ 

—

 

When It Pays to Have a Mortgage in Retirement — and When It Doesn't

.

 

"

Those who can afford to pay off their mortgages might find there is now a case for keeping their loans in retirement. Thanks to higher interest rates, investing savings in bonds instead of paying down principal could return enough to cover more than the cost of the monthly mortgage interest. Americans now are much more likely to carry mortgage debt into retirement than prior generations, as demonstrated by three of the four retirees The Wall Street Journal profiled last week. According to the Federal Reserve, nearly 38% of those ages 65 to 74 had mortgages or home-equity lines of credit on a primary residence in 2019, the latest year for which data is available. That is up from 22% in 1989."
 UPCOMING WEBINAR
NOTE:  A&D Mortgage will be live streaming webinars on our Youtube, LinkedIn and Facebook pages, so keep an eye on those pages for the announced links and be sure to set a reminder for yourself!
Helping Real Estate Investors with Non-QM loans
🗓️ Tuesday, September 6, 2022
🕐 1 PM EST
Learn how to use Non-QM loans to attract and qualify real estate investment clients.
We're going LIVE here:
View on Facebook (A&D Mortgage LLC)
View on Facebook (Non-QM Exchange)
View on YouTube
View on LinkedIn (Company)
FEATURED TRADESHOWS
California Mortgage Expo – LA North
September 13, 2022
Pasadena, CA – Hilton Pasadena
https://www.originatorconnectnetwork.com/events/california-mortgage-expo-pasadena#Register
AZAMP 2002 Annual Expo
September 14-15, 2022
Scottsdale, AZ – We-Ko-Pa Resort and Casino
https://azamp.org/event-4820770
Thank you, you're successfully subscribed!
Thank you, you're successfully subscribed!