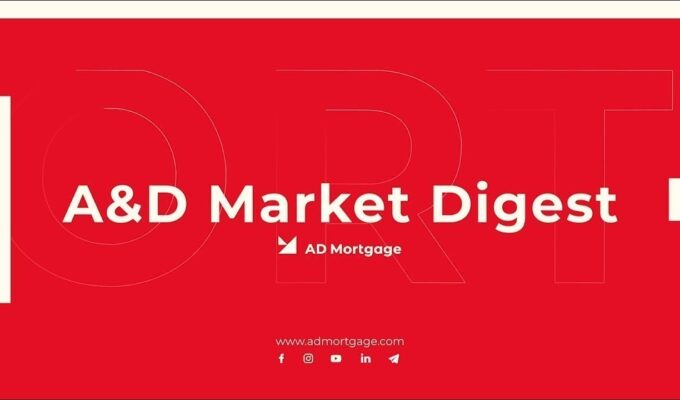 Alex Suslov, Head of Capital Markets, and Billy Abrams, President/CEO of ADM Securities, discuss recent and upcoming trends happening in the capital markets and their impact on the Non-QM market. Check out their discussion.
MARKET NEWS
MND — Builders See a Turn-Around in Housing Starts on the Horizon."The National Association of Home Builders (NAHB) says builder confidence in the new home market has improved for the first time in January after 12 straight months of declines. All three HMI indices posted gains for the first time since December 2021."
NMN — Multifamily mortgage volume likely to drop 11% in 2023.  "Multifamily mortgage originations are expected to fall by 11% year-over-year in 2023 as the entire commercial real estate sector is not immune to the same economic instability that affects single-family lending, the Mortgage Bankers Association said."
UPCOMING EVENTS
January 25, 2023
Miami Mortgage Convention 2022
This event was rescheduled to 2023 due to Hurricane Ian
Miami, FL – Miami Airport Convention Center
February 8, 2023
FAMP Central Florida Chapter Tradeshow
Orlando, FL – Hilton Altamonte Springs
February 14-15, 2023
Texas Mortgage Roundup
Austin, TX – Austin Marriott South
Enter our code ADFREE (then be sure to click the "apply" button to actually apply the code!) that will zero out all the registration fees for you and up to 10 of your colleagues. That's a savings of $125 off the regular registration rate, per person.
UPCOMING WEBINARS
Below is a schedule of upcoming FREE webinars occurring every Tuesday at 1 PM EST. Just click on the webinar you are interested in attending to register.
Experts Roundtable: Where is Non-QM Headed in 2023?
January 24 @ 1 PM EST
Speakers: Rob Chrisman, Max Slyusarchuk, Alex Suslov, Billy Abrams and Derick Mildred
It's been a whirlwind year in the world of non-QM mortgages, and there's no better time to take a step back and review everything that's happened than at our end-of-year webinar on January 24th, 2023 at 1 PM EST. We'll be joined by leading industry experts who will share their insights on what went down in 2022 and what we can expect in the coming year. From market analysis to regulatory changes to product innovation, this is one webinar you won't want to miss. So, whether you're a seasoned pro or just getting started in the non-QM space, save the date, and join us for an enlightening review of all things non-QM and learn how to grow your business in 2023. We'll see you then!
New Broker Orientation
February 14 @ 1 PM EST
Join us for an informative webinar for new brokers to be successful with A&D Mortgage. Learn about important programs, services and technologies designed to expand your pipeline and close loans quickly. NOTE: This is intended for Approved Broker Partners currently working with A&D Mortgage.
Thank you, you're successfully subscribed!
Thank you, you're successfully subscribed!