Join Mike Pearson, SVP of Business Development, and Claudia Yemail, our broker partner, as they shed light on real estate market uncertainties in this spooky season. Discover the psychology behind homebuyers' fears and how to help them make informed decisions despite these concerns. 
Struggling with a loan scenario? Get a solution in 30 minutes!
Fill out the short form and get a call from our AE
Submit Scenario
KEY HIGHLIGHTS 
The current housing market: why is it scaring homebuyers?
Exploring the impact of high interest rates, low inventory, and rising prices
Overcoming the fear of losing the current interest rate
Demystifying the market to reduce the anxiety of potential homebuyers
A success story of first-time homebuyers triumphing over their fears
The role of taking action and reaching out to experienced mortgage brokers in overcoming fears
Don't miss out on this insightful episode to stay informed and make confident decisions on your brokerage journey!
MORTGAGE NEWS
NMP 

— 

Forbearance Numbers Decline In September 2023, But Loan Performance Raises Concerns.

 The Mortgage Bankers Association's recent Loan Monitoring Survey reveals a decline in the number of loans under forbearance, suggesting a subtle shift in the current economic landscape. The survey, released this month, noted a 2 basis points decrease in loans under forbearance, from 0.33% in August to 0.31% at the close of September 2023. Based on these figures, the current count of homeowners in forbearance stands at 155,000. Since March 2020, mortgage servicers have granted forbearance to an estimated 8 million borrowers. 

 

NMP

–

Add A New Role To Your Job Description: Financial Literacy Mentor

.  

Nearly everyone has access to all the information they could ever want or need on the internet via smart phones or laptops. Despite this, there is still a significant need for greater financial literacy among today's adults.

NMP 

— 

ADUs Can Now Be Sold Separately In California.

 California Gov. Gavin Newsom has signed into law Assembly Bill 1033. It allows accessory dwelling units (ADUs) to be sold separately from the homes they are associated with, in effect creating two- or three-unit condominiums.

 
Upcoming Webinars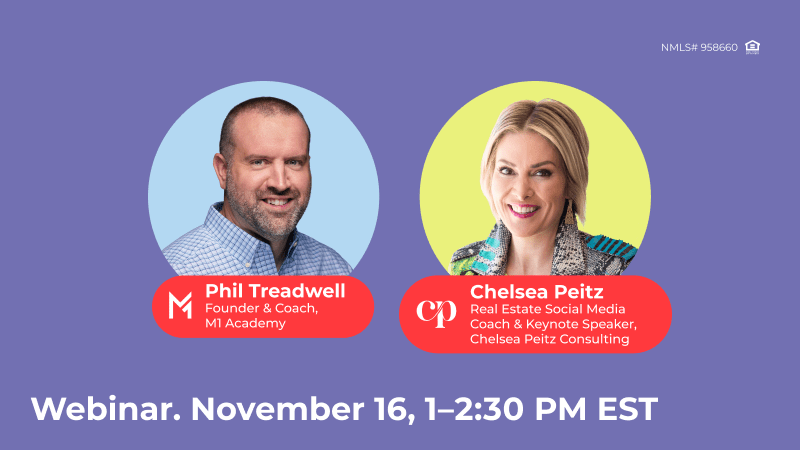 November 16 @ 1:00 pm EST
Crafting Your Mortgage Broker Brand and Dominating Social Media
Online - Zoom
Unlock the power of your mortgage broker brand and conquer social media with this dynamic webinar! Join industry experts Phil Treadwell (LinkedIn: https://www.linkedin.com/in/philtreadwell/) and Chelsea Pietz (Website: https://www.chelseapeitz.com ) as they guide you through crafting an impactful brand identity and mastering the right social media platforms. Gain actionable insights to stand out in a competitive landscape and engage your audience effectively. Don't miss this opportunity to transform your online presence and take your mortgage business to new heights. Reserve your spot now!
Register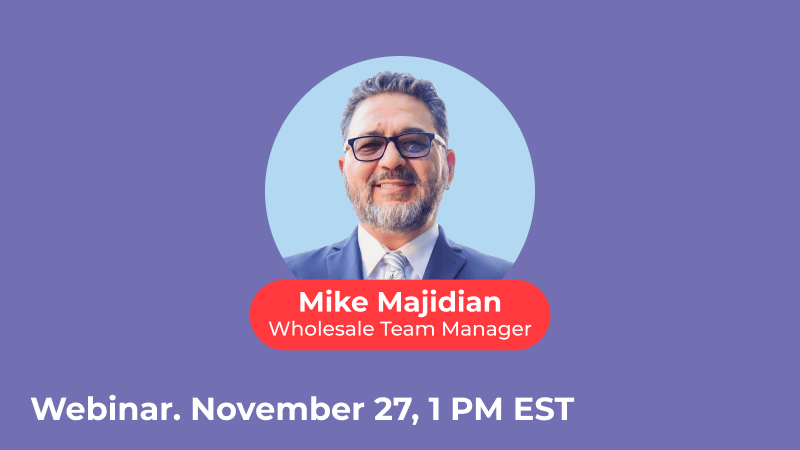 November 27 @ 1:00 pm EST
Mastering Profit & Loss Mortgages
Online
Join us for an exclusive webinar designed specifically for mortgage brokers seeking to enhance their expertise in Profit & Loss (P&L) Mortgages. Hosted by A&D Mortgage, a leading name in the mortgage industry, this webinar will provide you with invaluable insights and strategies to navigate the world of P&L Mortgages effectively.
Register
Thank you, you're successfully subscribed!
Thank you, you're successfully subscribed!