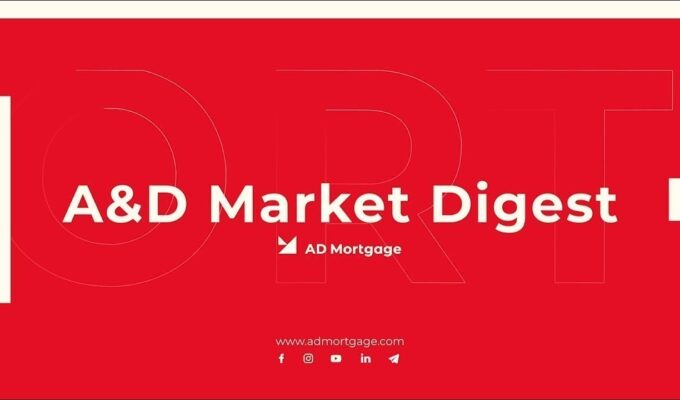 Alex Suslov, Head of Capital Markets, and Billy Abrams, President/CEO of ADM Securities, discuss recent and upcoming trends happening in the capital markets and their impact on the Non-QM market. Check out their discussion.

MARKET NEWS
FHFA—FHFA Announcement on Credit Score Models. "On October 24, 2022, the Federal Housing Finance Agency (FHFA) announced the validation and approval of both the FICO 10T and the VantageScore 4.0 credit score models for use by Fannie Mae and Freddie Mac (the Enterprises). After a multiyear transition period, lenders will be required to deliver loans with both scores when available. Currently, the Enterprises use Classic FICO, a model that they have required for nearly 20 years. In 2014, FHFA and the Enterprises began an effort to modernize the Enterprises' credit score model requirements, and in 2018, Congress required FHFA to create a process for validating and approving credit score models. The validation and approval of FICO 10T and VantageScore 4.0 is the result of a long effort by FHFA and the Enterprises to further support accuracy, innovation, and inclusion in credit score models used by the Enterprises."
DSNEWS

 

—

 

Vacant Homes in Foreclosure Record Third Consecutive Quarterly Increase

.

 

"ATTOM has released its fourth-quarter 2022 Vacant Property and Zombie Foreclosure Report showing that 1.3 million—an estimated 1,264,241— residential properties in the United States sit vacant. That figure represents 1.26%—or one in 79 homes—across the nation. The report also reveals that 284,423 residential properties in the U.S. are in the process of foreclosure in Q4 of this year, up 5.2% from Q3 of 2022, and up 27.4% from Q4 of 2021. A growing number of homeowners have faced potential foreclosure since a nationwide government moratorium on lenders pursuing delinquent homeowners, imposed after the Coronavirus pandemic hit in 2020, was lifted at the end of July 2021."
FEATURED TRADESHOWS
Miami Mortgage Convention 2022
November 9, 2022
Miami, FL – Miami Airport Convention Center
NAR NXT, The REALTOR® Experience
November 11-13, 2022
Orlando, FL – Orange County Convention Center
Thank you, you're successfully subscribed!
Thank you, you're successfully subscribed!