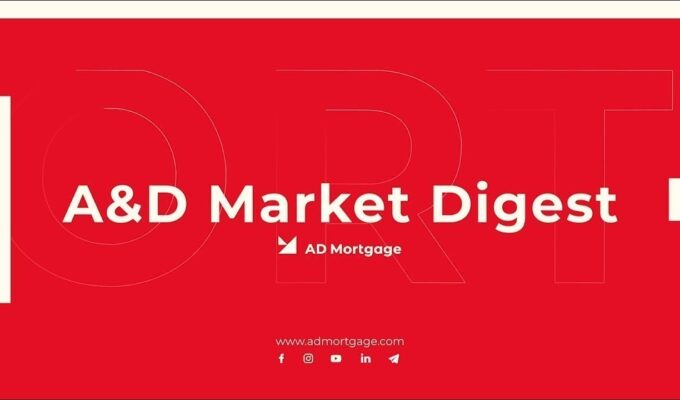 Alex Suslov, Head of Capital Markets, and Billy Abrams, President/CEO of ADM Securities, discuss recent and upcoming trends happening in the capital markets and their impact on the Non-QM market. Check out their discussion.
Market News
DSNEWS — Average Rent Surpasses $2,000. "Median rent climbed 7.4% in November on a yearly basis to $2,007, its smallest increase in 15 months and now the sixth month in which median annual rent growth has slowed. This information comes from Redfin's latest Rental Market Tracker Report which found overall that rents are growing at half the pace they were in the summer and this cooling trend is expected to continue—good news in terms of interest rates. "Rent growth is likely to continue cooling," said Redfin Economics Research Lead Chen Zhao. "Asking rents are already down annually in 14 of the metros Redfin tracks, and we expect declines to become more common in the new year. That should ultimately help slow inflation further. Slow inflation will lead to lower mortgage rates, which should also bring more homebuyers back to the market."
NMN — Mortgage delinquency rate will rise 0.5% in 2023: TransUnion. "The rate at which borrowers have been marked consistently late on their mortgages is on track to increase by half a percentage point next year, according to TransUnion. The 60-day-plus delinquency rate will rise to 1.4% by year-end 2023 from an estimated 0.9% this year, the credit bureau forecast. This year's expected delinquency rate is marginally higher than last year's 0.8%. The two-month delinquencies tracked by TransUnion typically average around 2% and at their height during the Great Recession's housing crash they got into the 7% range."
Upcoming Events
January 13, 2023
New England Mortgage Expo 2023
Uncasville, CT – Mohegan Sun Resort & Casino
January 25, 2023
Miami Mortgage Convention 2022
This event was rescheduled to 2023 due to Hurricane Ian
Miami, FL – Miami Airport Convention Center
UPCOMING WEBINARS
Below is a schedule of upcoming FREE webinars occurring every Tuesday at 1 PM EST. Just click on the webinar you are interested in attending to register.
TOPIC: New Broker Orientation
January 10 @ 1 PM EST
Join us for an informative webinar for new brokers to be successful with A&D Mortgage. Learn about important programs, services and technologies designed to expand your pipeline and close loans quickly. NOTE: This is intended for Approved Broker Partners currently working with A&D Mortgage.
Thank you, you're successfully subscribed!
Thank you, you're successfully subscribed!