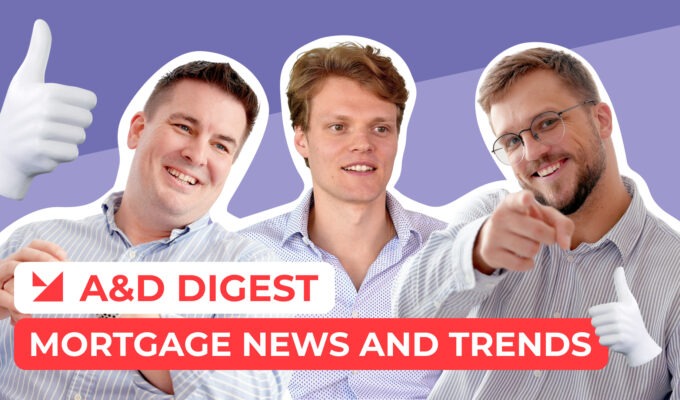 Check out the latest changes in the mortgage industry! Alex Suslov, Head of Capital Markets, discusses what will affect your pipeline this week: The mixed economic indicators and 2nd liens. Next, SVP of Business Development Mike Pearson provides brokers with tips on how to bring in more Jumbo and High-Conforming Conventional loans. Watch the inspiring and positive discussion, full of thoughtful and valuable insights from experienced experts!
MARKET NEWS
NMN — Mortgage rates rise for first time in a month.  "Following an interest rate hike from the Federal Reserve and a surprisingly strong jobs report, mortgage rates increased slightly this week. The 30-year fixed-rate continues to hover close to 6%, and interested home buyers are easing their way back to the market just in time for the spring home buying season. "
Thank you, you're successfully subscribed!
Thank you, you're successfully subscribed!