Are you ready to take your mortgage business to new heights? We have some exciting news for you! In the latest episode of A&D Digest, we delve into the world of mortgage lending and capital markets, bringing you valuable insights and powerful tools to help you thrive.
Join us as we sit down with industry experts Alex Suslov and Michael Pearson from A&D Mortgage, who share their expertise on popular loan programs, new developments, and the competitive advantages of working with A&D Mortgage as a preferred lender for Conventional loans.
Among the highlights from this episode:
A&D Mortgage has seen significant growth in conventional lending thanks to improvements in processes and technology, and their positioning in the market.
The company has an internal pricing engine, fast underwriting, and streamlined processes for switching products to better serve borrowers.
Customer service and communication are a priority, and the company invests in training for all team members.
The mortgage industry is evolving quickly, and companies must stay on top of changes in regulations and market trends to remain competitive.
Market News
NMN — Fannie Mae sees tightening ahead but leaves housing forecast unchanged
Elevated interest rates are also likely to remain in the picture for some time, researchers from the government-sponsored enterprise said. Still, despite little chance of mortgage-rate relief this year, Fannie Mae left its home sales forecast unchanged from what it predicted in May.
DSNEWS — HPSI Remains Low as Limited Supply, Affordability Constraints Persist
While homebuyer confidence has continually fluctuated due to evolving economic conditions, the Fannie Mae Home Purchase Sentiment Index (HPSI) remained mostly flat in June, increasing by only 0.4 points to 66.0, as difficult supply and affordability conditions continue to weigh on the housing market.
Upcoming Webinars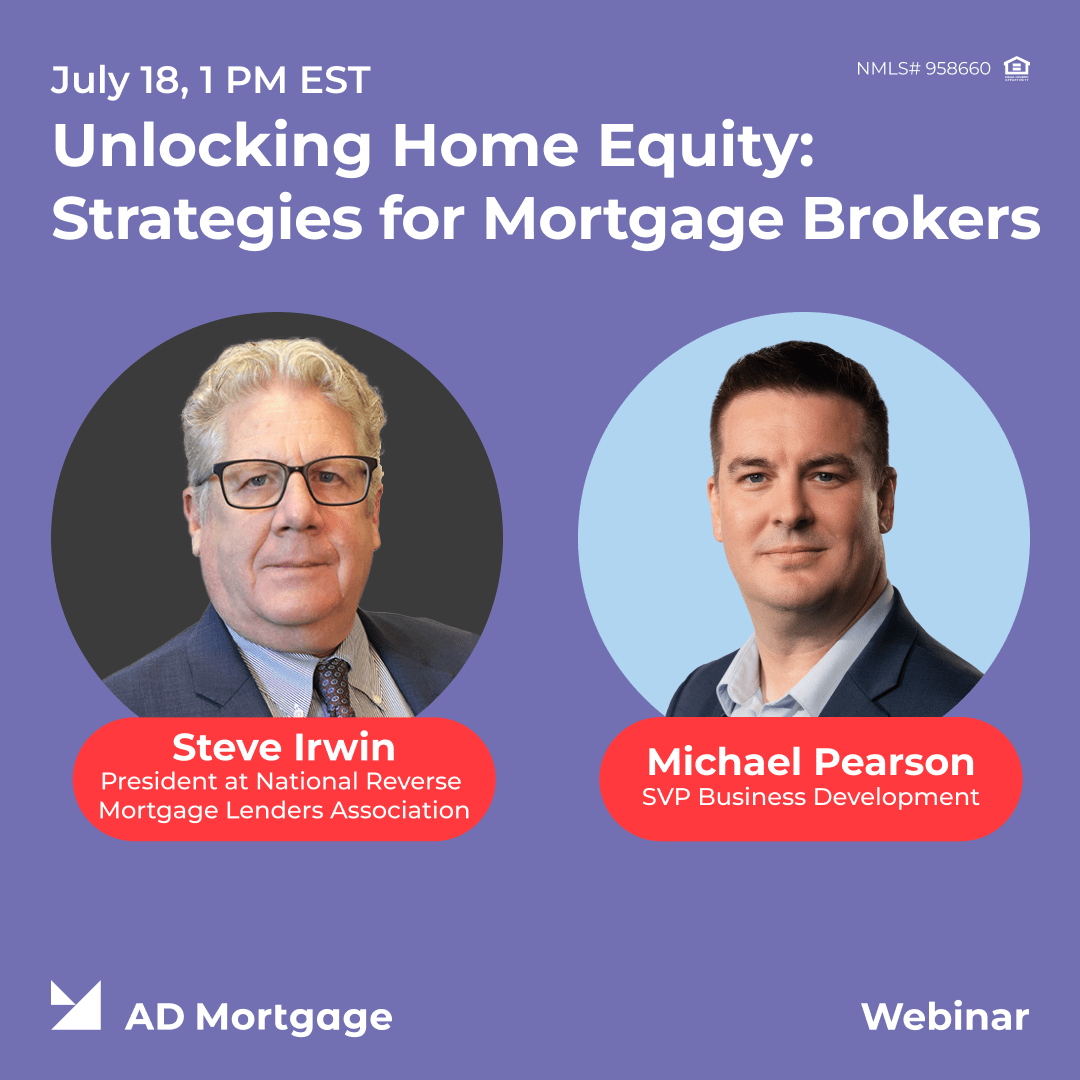 July 18 @ 1:00 pm EST
Unlocking Home Equity: Strategies for Mortgage Brokers
Online - Zoom
In this webinar, we'll explore the different ways that mortgage brokers can help clients access their home equity.

We'll cover topics such as second mortgages, home equity loans, reverse mortgages, and cash-out refinancing. We'll also discuss the pros and cons of each option, as well as the requirements and qualifications needed to obtain them.

Attendees will leave the webinar with a deeper understanding of the home equity market and the various ways that mortgage brokers can assist their clients in unlocking the value of their homes. They'll also gain insights into how to tailor their services to meet the specific needs and goals of each client.

This webinar is ideal for mortgage brokers who are looking to expand their knowledge and services in the home equity market and provide their clients with the best possible advice and solutions.
Register
Thank you, you're successfully subscribed!
Thank you, you're successfully subscribed!