Do you want to find out the latest market trends and rates, learn how to qualify clients who don't meet Non-QM loan criteria, and explore technology for a better customer experience? Join us for the latest episode of A&D Digest! 
Struggling with a loan scenario? Get a solution in 30 minutes!
Fill out the short form and get a call from our AE
Submit Scenario
KEY HIGHLIGHTS  
Current rate trends: rates have increased from 2% to 7.5%.

 

New opportunities: Fannie Mae rates are now in line with Non-QM rates

 

Technology improving client experience: Quick Pricer, LOS, marketing materials, calculator for short-term rent

 

Role of analytics in tailoring mortgage products

 

Underwriters are your assurance

 

Stable or slightly declining mortgage rates in the near future

 
Don't miss this opportunity to gain valuable insights to stay ahead of the competition. 
MORTGAGE NEWS
Upcoming Webinars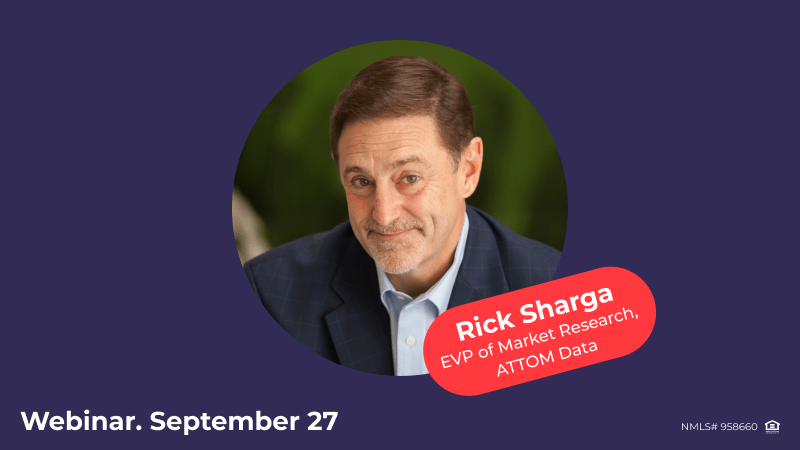 September 27 @ 1:00 pm EST
Expert Insights: Fall Housing Market Trends for Mortgage Brokers with Rick Sharga
Online - Zoom
Delve into the intricacies of the fall housing market and gain actionable insights that will empower you to guide your clients effectively. As the leaves change, so do the dynamics of the real estate market. In this webinar, esteemed real estate authority Rick Sharga will dissect the latest trends, providing you with the tools to navigate lending strategies in the evolving landscape. Whether you're a seasoned professional or just starting out, this webinar is your key to staying ahead in the autumn market. Mark your calendar and secure your spot to gain invaluable knowledge from a true expert.
Register
Thank you, you're successfully subscribed!
Thank you, you're successfully subscribed!