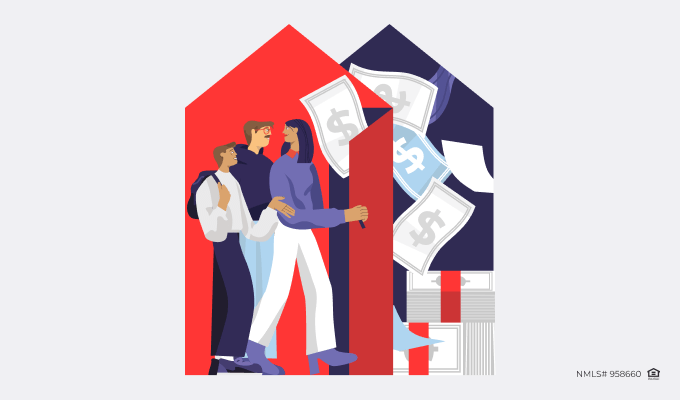 (Hollywood, FL) — A&D Mortgage is excited to announce the launch of its second mortgage program, designed to help homeowners and real estate investors access affordable financing options. The program offers competitive rates and flexible terms for owner-occupied homes, second homes, and investment properties.
Looking for a suitable loan program?
Choose among 20+ programs and get a detailed loan calculation
Loan Calculator
Programs
Max Slyusarchuk, Founder and CEO of A&D Mortgage says: "We are thrilled to launch our second mortgage program. We understand that life happens and credit scores don't always reflect a person's full financial picture. Our new program allows us to meet those customers where they are and provide them with the financing they need."
The Second Mortgage Program has flexible terms, allowing borrowers to access up to 85% combined loan-to-value (CLTV) ratios on their primary residence or up to 75% CLTV on a vacation home or investment property. Borrowers must have a minimum credit score of 660 or higher, with a maximum debt-to-income (DTI) at 50%. Maximum loan amounts range from $50,000 to $500,000 depending on combined loan-to-value and credit score. 30-year fixed terms are available for both Piggyback purchases and cash-out refinances. Unfortunately cash out is not available in Texas and New York currently.
A&D Mortgage is dedicated to helping homeowners get the most out of their home equity by providing competitive rates and excellent customer service. With this new second mortgage program, A&D Mortgage is expanding its reach beyond traditional mortgages so that more people can benefit from homeownership opportunities nationwide.
For more information about A&D Mortgage's Second Mortgage Program visit www.admortgage.com/programs/second-mortgage/
About A&D Mortgage
As a premier direct lender, A&D Mortgage offers a full spectrum of conventional, government, and Non-QM loan products with 24-hour turnaround times and some of the most competitive rates in the industry. In addition to their Prime Jumbo loan product, A&D Mortgage offers programs for Prime borrowers, Foreign National borrowers, as well as borrowers with imperfect credit histories. Programs with no income verification are also offered for investment property loans.  The company offers free concierge services, bank statement reviews, marketing tools and resources, and more to support the brokers they serve.
A&D Mortgage LLC is an Equal Housing Lender. NMLS ID #958660. 1040 South Federal Highway, Hollywood, FL 33020. For important disclosures and state licensing information:
https://admortgage.com/important-disclosures/
As a mortgage broker, your clients rely on your expertise to find them the best deals. Our Quick Pricer tool can be an invaluable asset in your quest to secure the most advantageous mortgage rates. Be sure to explore our Programs section for additional resources tailored to your needs. If you have specific scenarios in mind, don't hesitate to request them; we're here to assist you. And if you're interested in joining forces to provide even more value to your clients, consider becoming a partner with us. Together, we can empower individuals and families to achieve their dreams of homeownership.
Thank you, you're successfully subscribed!
Thank you, you're successfully subscribed!