Check out this month's message to mortgage brokers from CEO and Founder Max Slyusarchuk:
A&D Mortgage has launched Non-QM second liens for a variety of income documentation methods including DSCR, Foreign Nationals, 12/24 Month Bank Statements, P&Ls, and 1099s.
Power Corner, a CRM system for brokers, will be launched in 60 days to help brokers manage leads and contacts and automate many marketing functions.
Known as a top Non-QM lender, A&D Mortgage also excels in the conventional world with fast turnarounds in underwriting, no overlays, and very competitive rates.
Customer Service and feedback are our bedrock. Partners can contact underwriters, who'll respond within the hour, and we welcome suggestions from brokers via our website's Bright Ideas section.
Upcoming Webinars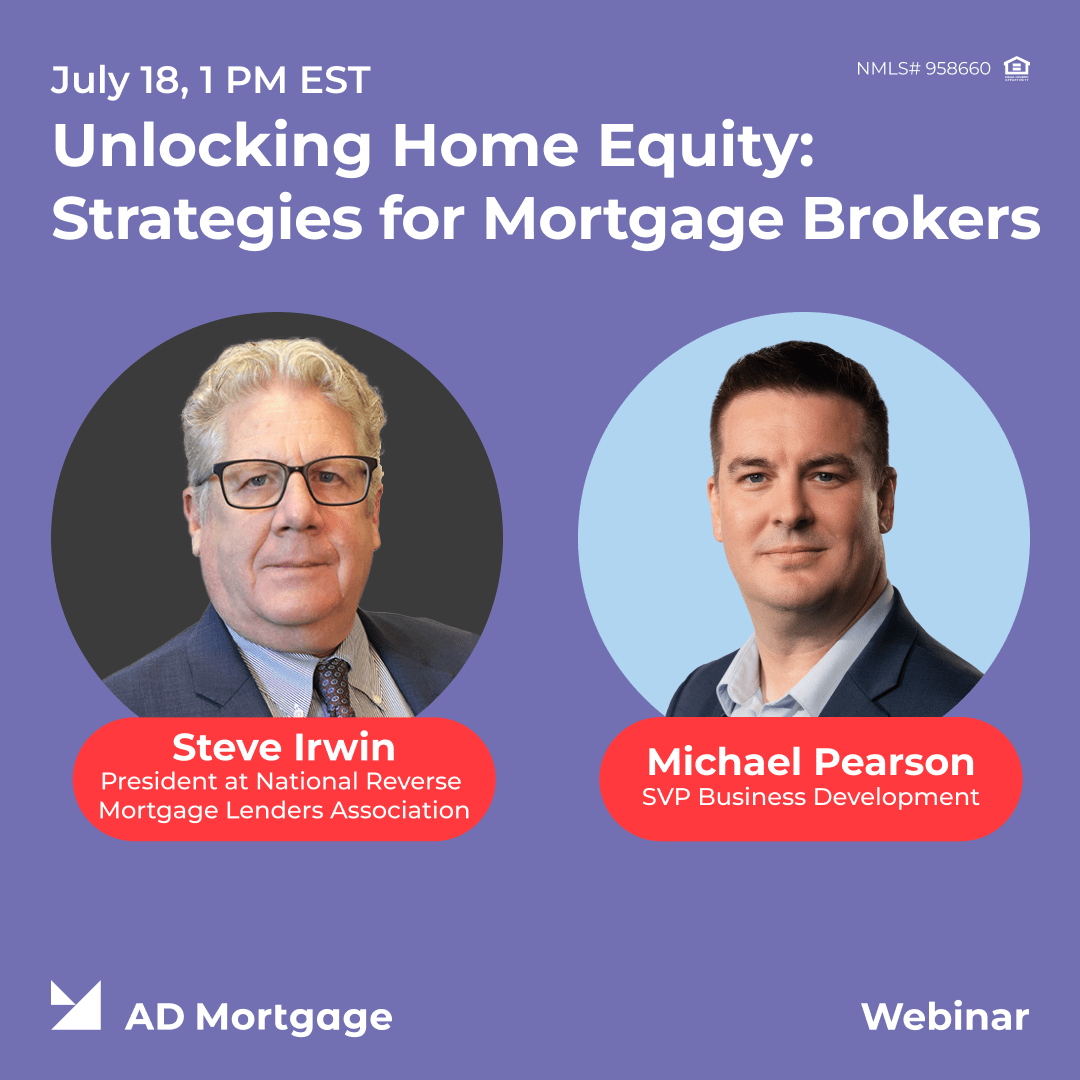 July 18 @ 1:00 pm EST
Unlocking Home Equity: Strategies for Mortgage Brokers
Online
In this webinar, we'll explore the different ways that mortgage brokers can help clients access their home equity. We'll cover topics such as second mortgages, home equity loans, lines of credit, reverse mortgages, and cash-out refinancing. We'll also discuss the pros and cons of each option, as well as the requirements and qualifications needed to obtain them. This webinar is ideal for mortgage brokers who are looking to expand their knowledge and services in the home equity market and provide their clients with the best possible advice and solutions.
Register
Thank you, you're successfully subscribed!
Thank you, you're successfully subscribed!