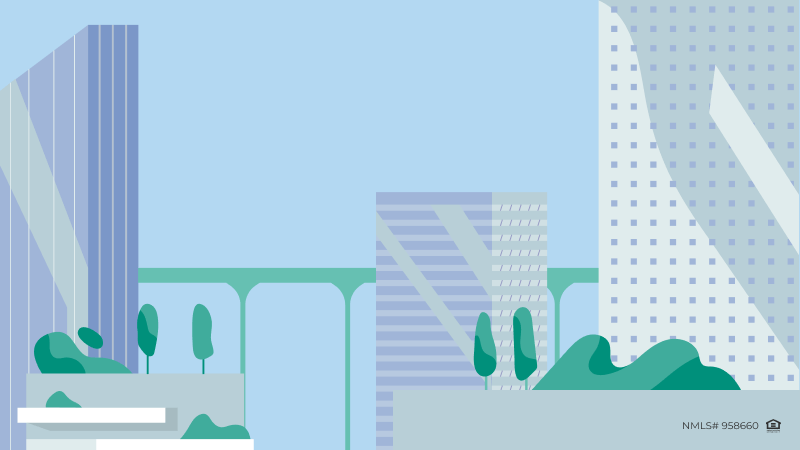 Condotels, also known as condominium hotels or hotel condos, present an exciting investment avenue for individuals looking to combine the benefits of vacation properties and potential rental income. In this second part of our blog series on condominiums and condotel financing, we will explore the advantages of condotel investments and provide insights into how mortgage brokers can assist clients in unlocking the full potential of this unique property type.
Looking for a suitable loan program?
Choose among 20+ programs and get a detailed loan calculation
Loan Calculator
Programs
Lucrative Investment Potential
Condotels offer the opportunity for owners to generate income through rental programs when they are not using their units. This income potential can make condotel investments highly attractive, particularly in popular tourist destinations or areas with high demand for vacation rentals. By participating in the rental program provided by the hotel or resort management, owners can leverage their properties to generate rental income and potentially cover a significant portion, if not all, of their ownership costs.
Personal Use Benefits
One of the key advantages of condotels is the flexibility for owners to use their units for personal vacations or getaways. Unlike traditional rental properties, owners can enjoy the benefits of a vacation home while still capitalizing on the income potential during periods of non-use. This personal use aspect makes condotels appealing to individuals who want to have a vacation property but are not able to use it year-round.
Amenities and Services
Condotels typically offer extensive amenities and services similar to those found in hotels or resorts. These may include swimming pools, fitness centers, spa facilities, restaurants, concierge services, and housekeeping. The inclusion of these amenities enhances the overall guest experience, making the property more attractive to potential renters. As a mortgage broker, it's important to highlight these amenities to clients, as they contribute to the property's desirability and rental income potential.
Location and Demand
The location of a condotel plays a significant role in its investment potential. Properties situated in popular tourist destinations or areas with high demand for vacation rentals are more likely to yield better returns. Mortgage brokers should encourage clients to carefully evaluate the location and consider factors such as proximity to attractions, transportation, and local amenities. Understanding the local market demand is crucial in identifying condotel investments with strong growth prospects.
Financing Strategies for Condotels
When it comes to financing condotel investments, mortgage brokers play a vital role in guiding clients through the process. Here are some key considerations:
Non-Qualified Mortgage (Non-QM) Loans: Traditional mortgage options may not be suitable for condotels due to their unique ownership and rental income structures. Non-QM loans offer flexibility in underwriting guidelines, taking into account rental income potential rather than solely relying on the borrower's personal income.
Debt Service Coverage Ratio (DSCR): Lenders may require a minimum DSCR to ensure that the rental income generated by the condotel is sufficient to cover the mortgage payments. Assessing the potential rental income and evaluating the property's financial viability are critical in determining its eligibility for financing.
Research Specialized Lenders: Mortgage brokers should establish relationships with lenders who specialize in condotel financing. These lenders will have a deeper understanding of the condotel market, underwriting requirements, and financing options, making them valuable partners in assisting clients with their condotel investments.
Risk Mitigation
As with any investment, there are risks associated with condotel ownership. Mortgage brokers should educate clients about potential risks and help them mitigate these risks effectively. Some key considerations include:
Market Volatility: The tourism and hospitality industry can be subject to market fluctuations. Brokers should advise clients to carefully assess the local market demand, economic stability, and potential risks before committing to a condotel investment.
Rental Income Projections: It's important to set realistic expectations for rental income. Occupancy rates, seasonal variations, and changes in rental management agreements can impact the rental income potential. Encourage clients to conduct thorough market research to gauge the demand for condotel rentals in the area.
Management Agreements: Review the terms and conditions of the management agreement between the condotel owner and the hotel operator. Ensure that the agreement aligns with the client's objectives and provides fair and transparent rental income distribution.
Struggling with a loan scenario? Get a solution in 30 minutes!
Fill out the short form and get your personal offer
Submit Scenario
Conclusion
In conclusion, condotels offer an attractive investment opportunity that combines personal use benefits with the potential for rental income. As a mortgage broker, understanding the advantages and considerations of condotel investments is crucial to providing valuable guidance to clients. By highlighting the lucrative investment potential, personal use benefits, amenities, location factors, and financing strategies specific to condotels, brokers can assist clients in making informed decisions and unlocking the full potential of their condotel investments.
In the next part of our blog series, we will dive deeper into the financing strategies for condotels, including specialized loan products, underwriting considerations, and risk mitigation strategies. Stay tuned for more insights and knowledge on condotel financing!
As a mortgage broker, your clients rely on your expertise to find them the best deals. Our Quick Pricer tool can be an invaluable asset in your quest to secure the most advantageous mortgage rates. Be sure to explore our Programs section for additional resources tailored to your needs. If you have specific scenarios in mind, don't hesitate to request them; we're here to assist you. And if you're interested in joining forces to provide even more value to your clients, consider becoming a partner with us. Together, we can empower individuals and families to achieve their dreams of homeownership.
Upcoming Webinars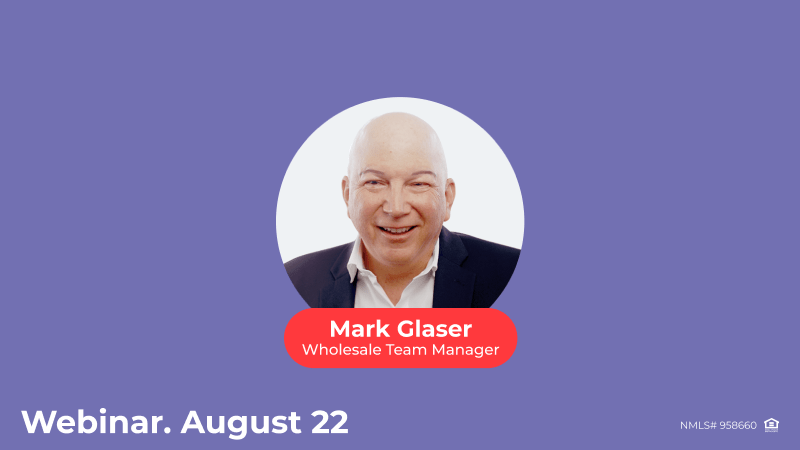 August 22 @ 1:00 pm EST
Mastering Condominium and Condotel Financing: Strategies for Broker Success
Online
Unlock the secrets of successful condominium and condotel financing in our comprehensive webinar series. From understanding the basics to exploring investment opportunities, assessing risks and returns, and navigating financing challenges, we will equip you with the strategies and knowledge to excel in this ever-evolving market. Join us and gain valuable insights to guide your clients through successful transactions.
Register
Thank you, you're successfully subscribed!
Thank you, you're successfully subscribed!