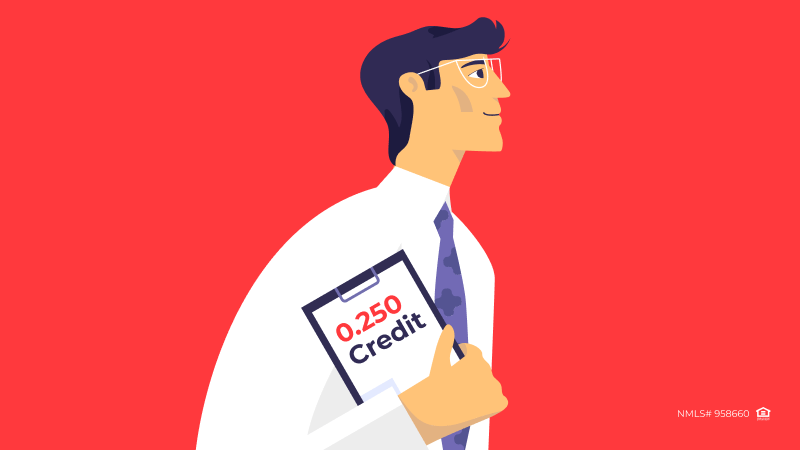 Today, we are announcing enhanced pricing on our Conventional loans, offering you even more competitive options in the market.
Our new Conventional Specials adjustments are now active on all conventional programs, except for high-balance and HomeReady/HomePossible, RefiNow/RefiPossible. Here's what you can expect:
0.125 Credit for 2nd Home Occupancy:
We understand the significance of second homes, whether it's a vacation retreat or an investment property. To support this, we are introducing a credit of 0.125 for second home occupancy. This credit will help reduce the cost of financing and make your clients' dreams of owning a second home a reality.
0.250 Credit for New York State:
For our valued customers in New York State, we have fantastic news! We are offering a special credit of 0.250 on loans where the loan amount is equal to or below specific thresholds. Take a look at these thresholds:
1-unit homes: $726,200 or below
2-unit homes: $929,850 or below
3-unit homes: $1,123,900 or below
4-unit homes: $1,396,800 or below
This special pricing is our way of showing our commitment to serving the New York market and providing affordable financing options.
By taking advantage of our enhanced pricing options, you and your clients will benefit in several ways:
Competitive Advantage: With lower rates and additional credits, our Conventional Purchase loans will help you stand out from the competition. This advantage can attract more clients and increase your business opportunities.
Affordability: We believe that homeownership should be within reach for everyone. With the second home occupancy credit and special pricing in New York State, we aim to make homeownership more affordable for a broader range of individuals. This will enable more people to achieve their homeownership dreams while staying within their budgets.
Flexibility: Our enhanced pricing options provide you with greater flexibility when structuring loans for your clients. Whether they are purchasing a second home or residing in New York State, you can tailor the financing to their unique needs and goals.
Don't miss out on these exciting opportunities! To take advantage of our enhanced pricing on Conventional Purchase loans, reach out to your dedicated account manager or visit our website today. Our team is ready to assist you every step of the way.
Thank you, you're successfully subscribed!
Thank you, you're successfully subscribed!