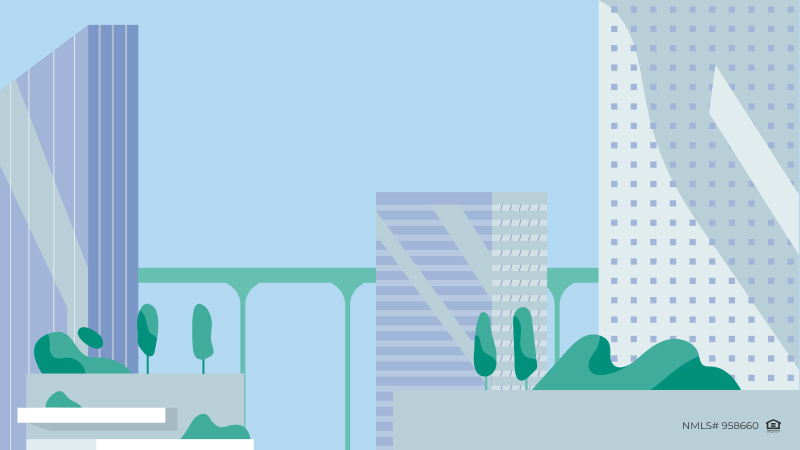 In the previous parts of our blog series on condominiums and condotel financing, we explored the basics of these property types, the investment potential of condotels, and the process of assessing risks and returns. In this final installment, we will discuss the financing challenges associated with condotel investments and explore creative solutions to overcome them. As a mortgage broker, understanding these challenges and providing alternative financing options is crucial in assisting clients with their condotel investment endeavors.
Financing Hurdles for Condominiums
While condominiums generally follow traditional financing guidelines, there are specific challenges that mortgage brokers and clients may encounter. Some common hurdles include:
Owner-Occupancy Requirements: Some lenders impose restrictions on financing condos in buildings with a high percentage of investor-owned units. It is important to explore lenders who have more flexible owner-occupancy ratios.
Commercial Space Limitations: If a condominium project includes commercial space, it may affect the financing options available. Some lenders have restrictions on the percentage of commercial space in a project or may require additional scrutiny of the commercial aspects of the development.
Investor Concentration: Lenders may have limitations on the percentage of units in a condominium project that can be owned by a single investor or entity. High investor concentration can raise concerns about market stability and the ability to obtain financing.
Due Diligence on Lenders
Given the specialized nature of condotel financing, it is crucial to conduct due diligence on lenders who offer financing options for these properties. Consider the following when evaluating potential lenders:
Experience: Look for lenders with experience in condotel financing. They will have a better understanding of the unique risks and requirements associated with condotel investments.
Loan Programs: Evaluate the loan programs offered by lenders, including their loan-to-value (LTV) ratios, interest rates, and underwriting guidelines. Understanding the specific terms and conditions of these loan programs will help clients make informed decisions.
Reputation: Research the reputation and track record of the lender. Look for feedback and reviews from other borrowers who have utilized their services for condotel financing.
Ongoing Communication and Support
Throughout the condotel financing process, ongoing communication and support are essential for both mortgage brokers and clients. Maintain regular contact with clients to keep them informed about the progress of their loan application, address any concerns or questions, and provide updates on changes in the lending landscape. This level of communication builds trust and strengthens the broker-client relationship.
Conclusion
Navigating financing challenges in condotel investments requires creativity, diligence, and a thorough understanding of the market. Conducting due diligence on lenders and maintaining open lines of communication with clients throughout the process are critical in ensuring a smooth and successful condotel financing experience.
We hope that this blog series has provided you with valuable insights into condominiums and condotel financing. By expanding your knowledge in this area, you can differentiate yourself as a knowledgeable and trusted mortgage broker, capable of assisting clients in navigating the complexities of these unique property types.
Remember, condotel financing requires specialized expertise, so continue to stay informed about market trends, regulatory changes, and alternative financing solutions. By doing so, you'll be well-positioned to provide exceptional service and guidance to clients seeking condotel financing.
Thank you for joining us on this journey of exploring condominiums and condotel financing. If you have any further questions or need assistance, feel free to reach out. Best of luck in your condotel financing endeavors!
As a mortgage broker, your clients rely on your expertise to find them the best deals. Our Quick Pricer tool can be an invaluable asset in your quest to secure the most advantageous mortgage rates. Be sure to explore our Programs section for additional resources tailored to your needs. If you have specific scenarios in mind, don't hesitate to request them; we're here to assist you. And if you're interested in joining forces to provide even more value to your clients, consider becoming a partner with us. Together, we can empower individuals and families to achieve their dreams of homeownership.
Upcoming Webinars
August 22 @ 1:00 pm EST
Mastering Condominium and Condotel Financing: Strategies for Broker Success
Online - Zoom
Unlock the secrets of successful condominium and condotel financing in our comprehensive webinar series. From understanding the basics to exploring investment opportunities, assessing risks and returns, and navigating financing challenges, we will equip you with the strategies and knowledge to excel in this ever-evolving market. Join us and gain valuable insights to guide your clients through successful transactions.
Register
Thank you, you're successfully subscribed!
Thank you, you're successfully subscribed!