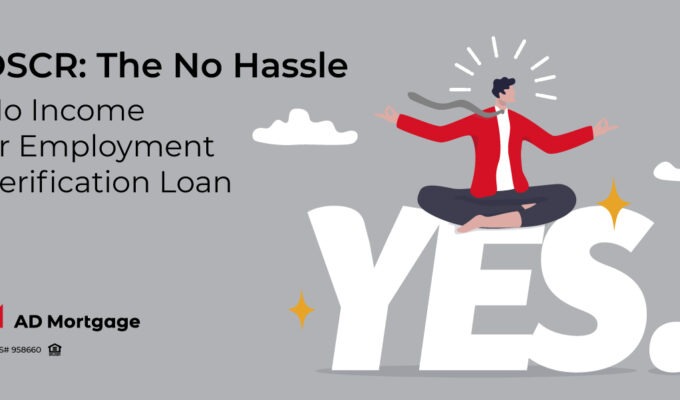 While some lenders are pulling out of offering No Ratio loans, A&D Mortgage remains confident in being able to offer a no-hassle lending experience to investors wanting a loan up to 85% LTV that requires no income or employment verification.
A typical No Ratio loan, also known as a Debt Service Coverage Ratio (DSCR) loan, allows a borrower to qualify for a mortgage based on cash flow generated from an investment property – through a rental, for example – as opposed to their personal income. A calculation generates a debt-to-income ratio and the higher the ratio, the better.
Struggling with a loan scenario? Get a solution in 30 minutes!
Fill out the short form and get your personal offer
Submit Scenario
A&D Mortgage recognizes that not every borrower will qualify for a traditional debt-to-income loan. We know that ownership of an investment property is more than just a ratio. That is why we hoffer our A&D Mortgage's DSCR loan, which allows a ratio as low as zero and LTVs up to 85%.
Program Highlights
FICO 599
Up to 85% CLTV
Loan amounts up to $3 million
No income or employment verification
As a mortgage broker, your clients rely on your expertise to find them the best deals. Our Quick Pricer tool can be an invaluable asset in your quest to secure the most advantageous mortgage rates. Be sure to explore our Programs section for additional resources tailored to your needs. If you have specific scenarios in mind, don't hesitate to request them; we're here to assist you. And if you're interested in joining forces to provide even more value to your clients, consider becoming a partner with us. Together, we can empower individuals and families to achieve their dreams of homeownership.
Thank you, you're successfully subscribed!
Thank you, you're successfully subscribed!