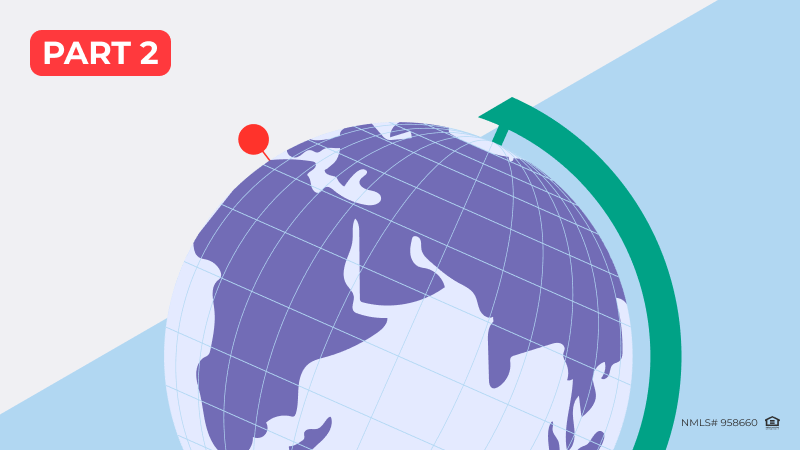 In our ongoing quest to understand and excel in serving Foreign National mortgage clients, we embark on the second installment of our blog series. In this chapter, we delve into the intricate web of legal and regulatory considerations that mortgage brokers must skillfully navigate when dealing with international clientele.
The Legal Landscape of Cross-Border Mortgages
As the world becomes increasingly interconnected, the real estate market is no longer confined within national boundaries. Foreign Nationals seeking mortgages to invest in properties abroad create a complex and fascinating interplay of laws and regulations. Brokers must develop a comprehensive understanding of these legal intricacies to guide their clients effectively.
Each country has its own set of rules governing foreign ownership of real estate, taxation, property rights, and more. As a mortgage broker, it's crucial to remain well-versed in both your own country's laws and those of the clients you're serving. This not only ensures compliance but also helps in providing accurate and transparent information to clients, fostering trust and confidence.
Visa Types and Residency Requirements
Foreign Nationals' eligibility for securing a mortgage can be influenced by their visa type and residency status. Different visa categories may come with varying restrictions and privileges concerning property ownership. Brokers need to familiarize themselves with these visa categories to assist clients in understanding their rights and obligations.
Temporary residents, for instance, might have limited options for mortgage financing due to their temporary status. On the other hand, permanent residents or those with specific investor visas could have more flexibility. Being well-versed in these distinctions enables brokers to guide clients toward suitable mortgage solutions that align with their legal status.
Documentation and Due Diligence
The realm of international mortgages is heavily reliant on proper documentation and due diligence. Brokers must be meticulous in gathering the required paperwork, which can include everything from passports and visas to proof of income from foreign sources. This process ensures that clients meet the legal and financial prerequisites set forth by the destination country.
Furthermore, due diligence extends beyond paperwork to encompass understanding the client's financial background and verifying the legitimacy of funds. Brokers need to ensure that the source of funds aligns with anti-money laundering (AML) regulations and does not raise any red flags. The ability to navigate these intricacies demonstrates professionalism and safeguards the interests of both clients and brokers.
Navigating Cross-Border Currency and Exchange Rates
The global nature of Foreign National mortgages brings forth the challenge of dealing with multiple currencies and exchange rates. Brokers need to be aware of the potential impact of currency fluctuations on the overall cost of the mortgage. Changes in exchange rates can affect monthly payments and the overall financial feasibility of the investment.
Additionally, brokers should educate clients on potential currency risks and discuss options for mitigating them, such as fixed-rate mortgages or currency-hedging strategies. By offering this level of guidance, brokers not only showcase their expertise but also ensure that clients are making informed decisions aligned with their financial goals.
The Role of Legal Professionals
Navigating the legal and regulatory landscape of foreign mortgages often requires collaboration with legal professionals who specialize in international real estate transactions. Engaging legal experts ensures that all legal formalities are met, contracts are accurately drafted, and clients' interests are protected throughout the process.
Brokers should build a network of reliable legal partners who can offer expert advice tailored to the intricacies of each transaction. This collaboration not only enhances the overall client experience but also underscores the broker's commitment to providing comprehensive and holistic service.
Struggling with a loan scenario? Get a solution in 30 minutes!
Fill out the short form and get a call from our AE
Submit Scenario
In Conclusion: Navigating the Path to Success
As we venture deeper into the realm of Foreign National mortgage clients, the importance of legal acumen and regulatory understanding becomes abundantly clear. Brokers who embrace these complexities and commit to continuous learning position themselves as trusted advisors capable of guiding clients through the maze of cross-border mortgages.
Stay tuned for Part 3 of our blog series, where we will explore tailored financial solutions that empower brokers to craft mortgage strategies that meet the unique needs of Foreign National clients. The journey to mastering this dynamic market continues, and we're here to provide the insights you need to succeed.
Disclaimer: This article is for informational purposes only and is not intended as legal advice. For accurate and specific legal guidance, consult with qualified legal professionals.
Thank you, you're successfully subscribed!
Thank you, you're successfully subscribed!