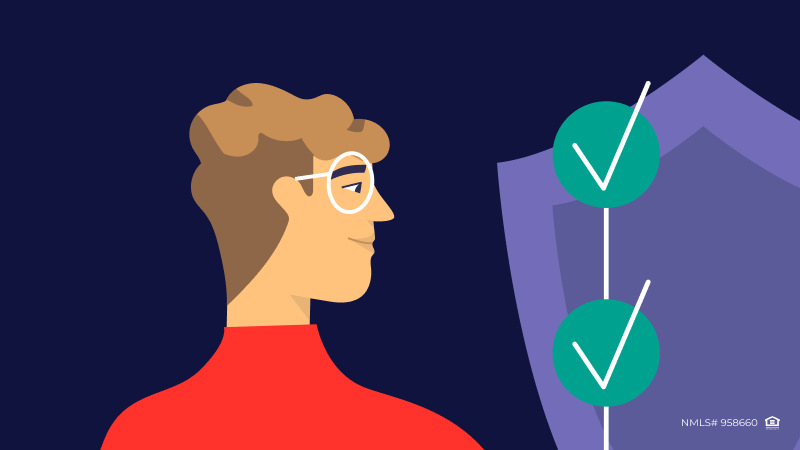 3.5-minute read
As a mortgage broker, your role is not only to assist clients in securing the best mortgage deals but also to uphold the highest standards of compliance and ethical practices. The mortgage industry is highly regulated, and adhering to these regulations is crucial for the protection of both clients and your brokerage. In this blog post, we will delve into the importance of compliance and ethical practices in mortgage brokering and how they contribute to the long-term success of your business.
Struggling with a loan scenario? Get a solution in 30 minutes!
Fill out the short form and get your personal offer
Submit Scenario
1. Protecting Clients' Interests
Compliance with regulatory requirements is vital to ensure that clients' interests are protected throughout the mortgage process. By following industry regulations, you provide clients with a level of assurance that their personal and financial information is handled securely and confidentially. Compliance measures, such as proper documentation, data protection, and adherence to privacy laws, help establish trust between clients and your brokerage.
2. Upholding Industry Integrity
Ethical practices are the foundation of a reputable mortgage brokerage. Operating with integrity ensures that you act in the best interest of your clients, putting their needs above your own. Ethical behavior includes providing accurate information, avoiding conflicts of interest, and disclosing all relevant details about loan terms and conditions. Upholding industry integrity enhances your reputation and builds client confidence in your services.
3. Compliance with Regulatory Standards
The mortgage industry is subject to numerous regulations and guidelines to protect consumers and maintain market stability. Compliance with these standards is not optional; it is a legal requirement. Familiarize yourself with the regulations imposed by governing bodies such as the Consumer Financial Protection Bureau (CFPB) or state regulatory agencies. Stay updated on changes to these regulations and ensure your brokerage's practices align with the established guidelines.
4. Building Trust and Credibility
Compliance and ethical practices are key to building trust and credibility with clients, lenders, and industry stakeholders. Clients want to work with mortgage brokers they can trust, knowing that their best interests are being served. By adhering to compliance standards and ethical principles, you demonstrate your commitment to professionalism, transparency, and accountability. This, in turn, strengthens your reputation and encourages clients to choose your brokerage over competitors.
5. Mitigating Legal and Financial Risks
Failure to comply with industry regulations can lead to severe legal and financial consequences for your brokerage. Non-compliance may result in fines, license suspension or revocation, damage to your reputation, and even legal action from clients. Implementing robust compliance practices and maintaining ethical standards minimizes these risks and protects your brokerage from potential liabilities. It also provides a solid foundation for long-term business sustainability.
6. Professional Development and Continuous Learning
Compliance and ethical practices require ongoing professional development and continuous learning. The mortgage industry is dynamic, with regulations and guidelines subject to change. Stay updated on industry developments, attend relevant training sessions, and engage in professional associations and networks to enhance your knowledge and skills. By prioritizing professional growth, you demonstrate your commitment to compliance and ethical behavior.
7. Differentiating Your Brokerage
In a competitive market, compliance and ethical practices can be a powerful differentiating factor for your brokerage. Highlighting your commitment to regulatory compliance and ethical conduct in your marketing materials and client communications sets you apart from brokers who may cut corners or engage in unethical practices. Clients value working with professionals who prioritize compliance and ethical behavior, giving you a competitive edge.
Conclusion
Compliance and ethical practices are not just legal obligations but essential components of a successful mortgage brokerage. By prioritizing compliance, protecting clients' interests, upholding ethical behavior, and maintaining industry integrity, you build trust, credibility, and long-lasting client relationships. Compliance and ethical practices also mitigate legal and financial risks while positioning your brokerage as a reliable and reputable player in the mortgage industry. Embrace these practices as part of your company culture and invest in ongoing education and training to stay current with regulatory changes. By doing so, you demonstrate your commitment to providing the highest level of service and protection to your clients.
Remember that compliance and ethical practices should permeate every aspect of your mortgage brokerage, from client interactions to internal processes. Regularly review your policies and procedures to ensure they align with industry regulations and ethical guidelines. Foster a culture of transparency and accountability among your team, emphasizing the importance of compliance and ethical behavior in all client interactions.
In addition, consider implementing internal monitoring and auditing processes to proactively identify any areas of non-compliance or potential ethical concerns. Regularly review your compliance management systems and make any necessary adjustments to ensure ongoing adherence to regulatory standards.
Lastly, stay informed about industry trends and changes in regulations. Engage with industry associations, attend conferences and seminars, and subscribe to reputable industry publications to stay up-to-date. By staying informed, you can adapt your practices accordingly and maintain a competitive edge in the marketplace.
In conclusion, compliance and ethical practices are not just a legal requirement, but a fundamental aspect of building a reputable and successful mortgage brokerage. By prioritizing client protection, upholding industry integrity, mitigating risks, and differentiating your brokerage, you position yourself as a trusted advisor and build long-term client relationships. Embrace compliance and ethical practices as a core principle of your business, and continuously strive for excellence in serving your clients while adhering to regulatory standards.
As a mortgage broker, your clients rely on your expertise to find them the best deals. Our Quick Pricer tool can be an invaluable asset in your quest to secure the most advantageous mortgage rates. Be sure to explore our Programs section for additional resources tailored to your needs. If you have specific scenarios in mind, don't hesitate to request them; we're here to assist you. And if you're interested in joining forces to provide even more value to your clients, consider becoming a partner with us. Together, we can empower individuals and families to achieve their dreams of homeownership.
Thank you, you're successfully subscribed!
Thank you, you're successfully subscribed!