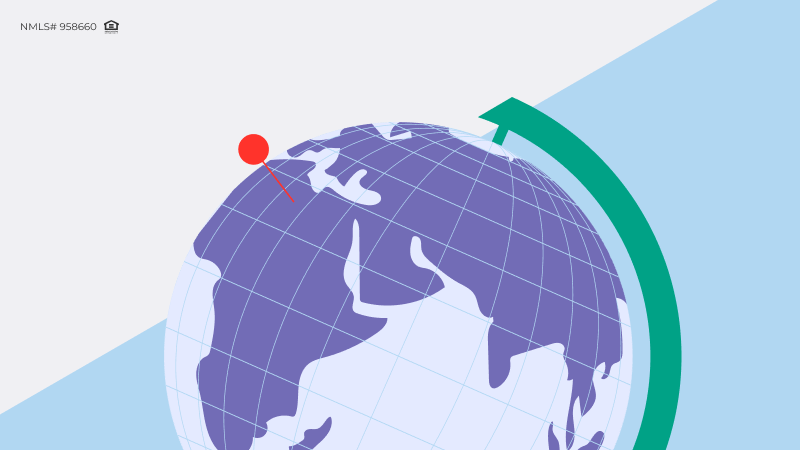 In an increasingly interconnected world, the global real estate market has expanded its horizons beyond borders. As a result, mortgage brokers are encountering a growing demographic of clients known as Foreign Nationals – individuals who are not citizens or permanent residents of the country where they are seeking to secure a mortgage. This diverse group of clients brings unique opportunities and challenges to the mortgage industry. In this first part of our blog series, we delve into the fundamental aspects of understanding the landscape of Foreign National mortgage clients.
Struggling with a loan scenario? Get a solution in 30 minutes!
Fill out the short form and get a call from our AE
Submit Scenario
The Significance of Foreign National Clients
Foreign National clients represent a significant and increasingly important segment within the mortgage market. These clients could be expatriates, international investors, temporary residents, or individuals seeking a second home abroad. Their motivations for obtaining a mortgage in a foreign country are as varied as their backgrounds. Some seek investment opportunities, others aspire to establish roots in a new country, and some are pursuing educational or work-related opportunities.
Mortgage brokers who grasp the significance of this client base position themselves at the forefront of an evolving industry. By understanding the unique needs, expectations, and challenges that Foreign Nationals bring, brokers can effectively tailor their services and build lasting relationships that lead to repeat business and referrals.
Cultural Awareness and Sensitivity
One of the foundational aspects of working with Foreign National clients is the recognition of cultural diversity. Every culture has its distinct customs, practices, and expectations when it comes to financial matters and real estate transactions. Cultural awareness and sensitivity are paramount to building trust and rapport with international clients.
Language barriers can be a significant challenge, hindering effective communication. To overcome this, brokers should consider employing multilingual staff or translation services. Even a basic understanding of a client's language can go a long way in fostering a sense of comfort and reliability.
Benefits and Challenges of Working with Foreign Nationals
Working with Foreign National clients offers a range of benefits, including the potential for increased revenue streams and market diversification. Brokers who specialize in this niche can establish themselves as experts, attracting clients from around the world.
However, the road to success in this arena is not without its challenges. Different countries have varying financial regulations, documentation requirements, and legal processes. Navigating these complexities requires thorough research, ongoing education, and a willingness to adapt to ever-changing market conditions.
Understanding Motivations and Objectives
Each Foreign National client comes with their own set of motivations and objectives. Understanding these factors is key to providing tailored solutions that align with their goals. Some clients may seek a mortgage as part of their investment strategy, aiming to leverage the global real estate market for financial gain. Others might be looking for a stable place to call home while working abroad.
By conducting thorough consultations and actively listening to clients' needs, brokers can develop a deep understanding of their motivations. This knowledge enables brokers to present suitable mortgage options, financial structures, and investment strategies that resonate with the client's objectives.
Conclusion
As the world becomes more interconnected and diverse, the role of mortgage brokers in serving Foreign National clients becomes increasingly vital. Navigating this landscape requires a nuanced approach that combines cultural sensitivity, legal comprehension, and an understanding of individual motivations.
By acknowledging the significance of Foreign National clients and investing in the knowledge and skills required to cater to their needs, mortgage brokers can position themselves as industry leaders. In Part 2 of this blog series, we will delve into the legal and regulatory considerations that brokers must navigate when working with international clientele. Stay tuned to unlock the key insights that will enable you to successfully traverse this dynamic and lucrative market.
Thank you, you're successfully subscribed!
Thank you, you're successfully subscribed!