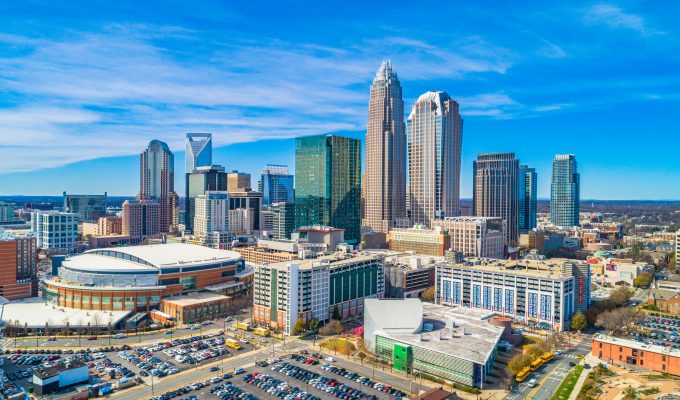 Charlotte, North Carolina
Be Our Guest At The Carolinas Connect Mortgage Expo in Charlotte, NC.
We're excited about this year's Carolinas Connect Mortgage Expo, being held Tuesday, July 13, 2021 at the convenient Embassy Suites Hilton Charlotte. We'll be there — and we hope you'll come, also, as our guest.* All you have to do is click this link to register, follow the registration prompts, and enter our code: ADFREE (then be sure to click the "apply" button to actually apply the code!) That will zero out all the registration fees for you and up to 10 of your colleagues. That's a savings of $125 off the regular registration rate, per person. (There's also a bonus 8-hour NMLS class taking place on Wednesday, July 14, that's FREE with pre-registration.)
The Carolinas Connect Mortgage Expo is loaded with strong sessions, and you'll find an agenda that's got a terrific mix of compelling keynote presentations. Add to that complimentary breakfast beverage, lunch, and afternoon cocktail reception, and you've got a can't-miss event for mortgage pros from across the Carolinas. Plus, there will be great networking opportunities, prizes throughout the conference, food and beverages, and the chance to win tons of goods and giveaways! It's a great time, and a fantastic lineup of offerings to help you do more business and be the best mortgage professional you can be. And it's all yours just by accepting our invitation.
Remember, you can sign up now by clicking here and using our code, ADFREE And you can see all the Carolinas Connect Mortgage Expo offers by going to www.carolinasconnectmortgage.com.
But don't wait! This code will expire soon, so register now! We look forward to seeing you at the Carolinas Connect Mortgage Expo!
‍
‍* Complimentary registrations available only to valid NMLS holders who are not industry vendors or service providers. Carolinas Connect Mortgage Expo producers reserve final right to determine eligibility.
Charlotte, North Carolina
Past Event