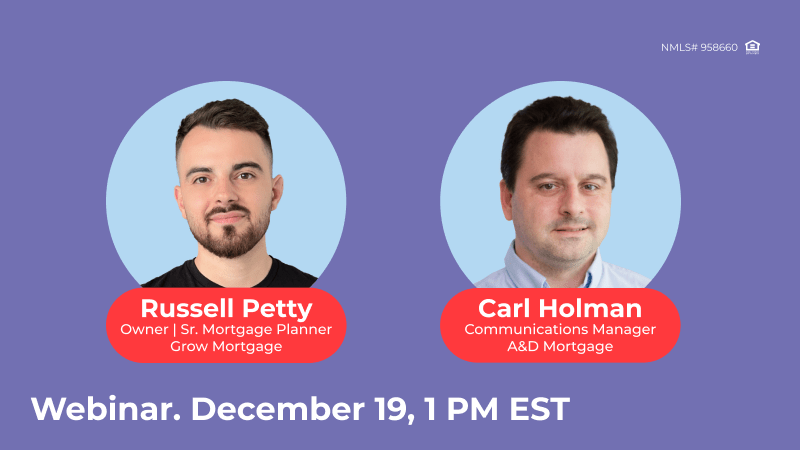 Join us for an insightful exploration of the evolving world of mortgage broker marketing in our webinar, "ChatGPT Unleashed: Transforming Mortgage Broker Marketing," now featuring the expertise of Russell Petty from Grow Mortgage. Delve into the transformative power of ChatGPT as Russell Petty, a dynamic figure in the mortgage industry, takes the virtual stage to showcase the revolutionary impact of AI-powered tools in enhancing customer relationships, streamlining lead generation, and revolutionizing communication strategies within the mortgage sector.
Russell brings a unique perspective, combining his extensive experience in both the mortgage and technology sectors. In this comprehensive session, participants will learn effective methods to integrate ChatGPT into their mortgage brokerage workflows. Russell will present real-life case studies and innovative tactics that demonstrate how to utilize AI to not only improve client interactions but also to foster business development and growth.
This is an unmissable opportunity for mortgage brokers seeking to stay ahead in their field. Join "ChatGPT Unleashed" to unlock the potential of AI in transforming your business practices, enhancing client interactions, and securing a leading position in the industry. Register today for an engaging and enlightening experience that will alter the course of your mortgage brokerage journey.
About Russell Petty
Russell Petty is a loan officer and mortgage broker. He focuses on his client first, everything else second. He believes in value over everything and an abundance mindset. He was a top 1% originator in 2022 and founded Grow Mortgage that year, since growing to a team of 20 loan officers and counting. He is open to help any loan officer, whether they work with him or not.