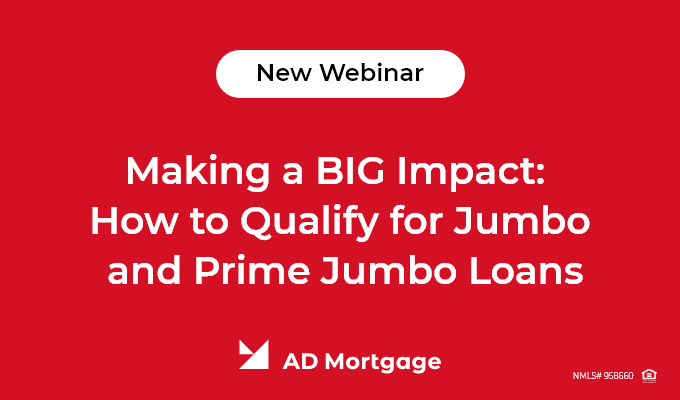 With rising and record-setting home prices in many areas, borrowers are needing loans with higher loan limits. Learn why A&D's Jumbo and Prime Jumbo loans can help you win more business in 2022.
Topics include:
What Is Prime Jumbo?
What Are the Prime Jumbo Loan Limits and Types?​
How Can You Differentiate Non-QM Jumbo and Prime Jumbo?​
What Are the Benefits of the Prime Jumbo Program?