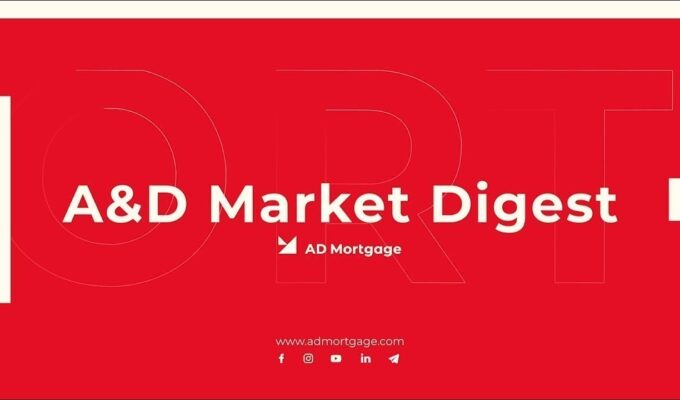 Alex Suslov, Head of Capital Markets, and Billy Abrams, President/CEO of ADM Securities, discuss recent and upcoming trends happening in the capital markets and their impact on the Non-QM market. Check out their discussion.
MARKET NEWS
MND & MBA —Application Volume Rises Despite Rate Surge. "An increase in home purchase activity drove mortgage applications higher during the week ended June 17. The Mortgage Bankers Association (MBA) said its Market Composite Index, a measure of mortgage loan application volume, rose 4.2 percent on a seasonally adjusted basis and was up 3.0 percent from the prior week on an unadjusted basis."
MND —Existing Home Sales Slide Back to Pre-Pandemic Level. "April, May, and June of 2020 were the only 3 months where Existing Home Sales suffered as a result of the pandemic.  During those three months, the annual pace averaged roughly 4.4 million versus the last pre-pandemic reading of 5.4 million. Nowadays, rates have risen sharply and the recent trend back to Pre-Pandemic Levels (is not yet showing signs of bottoming)."
MBA —MBA Chart of The Week: Diversity, Equity and Inclusion. "According to the inaugural 2021 Diversity, Equity and Inclusion Study, conducted by McLagan and recommended by Mortgage Bankers Association, participating mortgage firms – both residential and commercial/multifamily – had varied policies, practices and initiatives to further racial and gender equality within their organizations. This week's MBA Chart of the Week shows the percentage of mortgage firms with specific DEI policies or practices. The majority of firms reported having a committee on DEI, as well as a formal/articulated DEI initiative. "
UPCOMING WEBINARS
Developing Client-Focused Prepayment Penalty Strategies
🗓️ Tuesday, June 28, 2022
🕐 1 PM EST
Learn what prepayment penalties are, why they exist, how they are calculated, and how to explain these to your clients while structuring and preparing for an early exit window.  Understanding the factors and intricacies of prepayment penalties is very important when negotiating the terms of a loan, and when analyzing the profitability of a sale or a refinance. With the appropriate planning at various stages of the transaction, real estate owners can achieve their investment goals while minimizing their costs.
Non-QM Bootcamp: Prepping Millennial Homebuyers for Getting a Mortgage
🗓️ Tuesday, July 5, 2022
🕐 1 PM EST
A key role of mortgage brokers who work with inexperienced Millennial homebuyers is advising them on what they can expect in the mortgage lending process, dispelling misconceptions of what they can afford, and understanding how to work with them to achieve homeownership. We'll show you how A&D Mortgage's Non-QM loan solutions are a great option for the largest segment of upcoming and current borrowers.
Q&A with Broker Support
🗓️ Tuesday, July 12, 2022
🕐 1 PM EST
Join us for a live Q&A session with our Broker Support team, as they answer your burning questions on how to work with our amazing technology including Quick Pricer, Automated Decision Manager and AD Appraisal Center.
AD Studio – The Best Marketing Platform for Mortgage Brokers
🗓️ Tuesday, July 19, 2022
🕐 1 PM EST
Join us for a live demonstration and Q&A on designing professional marketing materials with AD Studio. It makes it easy for brokers to create professionally designed marketing materials — flyers, postcards, social media, etc. — from your desktop or your phone.
Thank you, you're successfully subscribed!
Thank you, you're successfully subscribed!