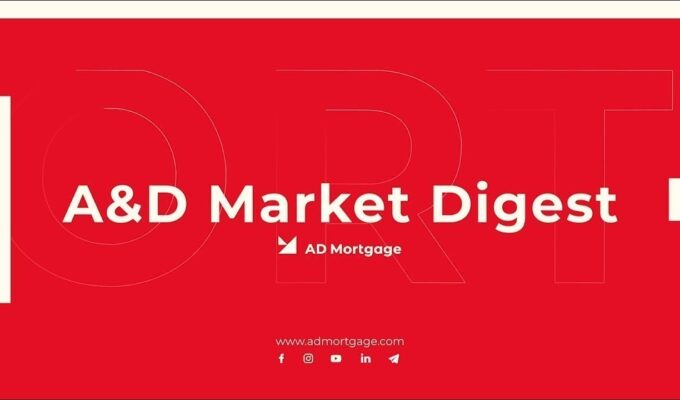 Alex Suslov, Head of Capital Markets, and Billy Abrams, President/CEO of ADM Securities, discuss recent and upcoming trends happening in the capital markets and their impact on the Non-QM market. Check out their discussion.
MARKET NEWS
MND & Black Knight — Rates are Applying the Brakes to Appreciation. "With the ongoing pace of price increases and with interest rate near 6 percent, Black Knight says home affordability is the worst since the mid-1980s. Back then, when the Federal Reserve hiked interest rates into the double-digits to knock back inflation, the mortgage payment to income ratio rose to more than 50 percent."
HW — US Jobs Report: Construction Unemployment Low but Job Creation Slows. "Job growth in the U.S. had another strong month in June and the overall unemployment rate held steady, defying rising interest rates and fears of an impending recession. The construction sector, meanwhile, had only a slight gain."
UPCOMING WEBINARS
Q&A with Broker Support
🗓️ Tuesday, July 12, 2022
🕐 1 PM EST
Join us for a live Q&A session with our Broker Support team, as they answer your burning questions on how to work with our amazing technology including Quick Pricer, Automated Decision Manager and AD Appraisal Center.
AD Studio – The Best Marketing Platform for Mortgage Brokers
🗓️ Tuesday, July 19, 2022
🕐 1 PM EST
Join us for a live demonstration and Q&A on designing professional marketing materials with AD Studio. It makes it easy for brokers to create professionally designed marketing materials — flyers, postcards, social media, etc. — from your desktop or your phone.
Non-QM 101: An Overview of A&D's Loan Solutions
🗓️ Tuesday, July 26, 2022
🕐 1 PM EST
Learn how to reach more borrowers with A&D Mortgage's suite of Non-QM loan products to expand your pipeline and close loans faster in 2022.
Thank you, you're successfully subscribed!
Thank you, you're successfully subscribed!