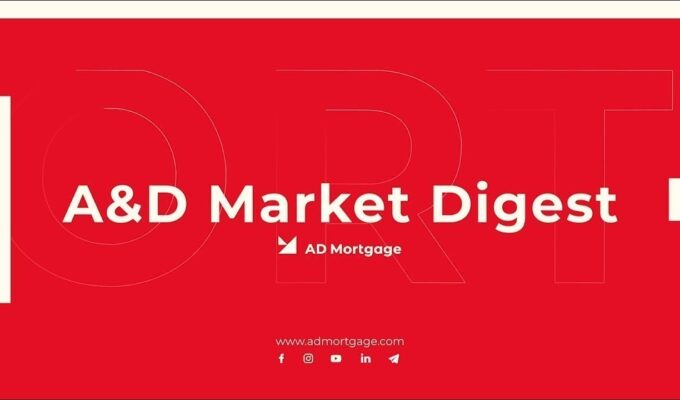 Alex Suslov, Head of Capital Markets, and Billy Abrams, President/CEO of ADM Securities, discuss recent and upcoming trends happening in the capital markets and their impact on the Non-QM market. Check out their discussion.
MARKET NEWS
NMP — What's Going On With Non-QM Loans? "A&D Mortgage scored upgrades from S&P Global on three offerings of its Non-QM offerings. Founder and CEO Max Slyusarchuk joins the "Principal" to talk about what this means for his company, and for Non-QM lenders in general."
HW — HUD affordability plan doesn't include lowering FHA premium. "The Federal Housing Administration (FHA) is taking steps to address the affordability crisis by boosting supply, but it's not lowering fees it charges borrowers just yet."
UPCOMING WEBINARS
AD Studio – The Best Marketing Platform for Mortgage Brokers
🗓️ Tuesday, July 19, 2022
🕐 1 PM EST
Join us for a live demonstration and Q&A on designing professional marketing materials with AD Studio. It makes it easy for brokers to create professionally designed marketing materials — flyers, postcards, social media, etc. — from your desktop or your phone.
Non-QM 101: An Overview of A&D's Loan Solutions
🗓️ Tuesday, July 26, 2022
🕐 1 PM EST
Learn how to reach more borrowers with A&D Mortgage's suite of Non-QM loan products to expand your pipeline and close loans faster in 2022.
Q&A with Broker Support: Ordering Appraisals
🗓️ Tuesday, August 2, 2022
🕐 1 PM EST
Learn how AD Appraisal Center, our new centralized appraisal platform, allows Brokers to order and track any appraisal without having to leave admortgage.com.
Thank you, you're successfully subscribed!
Thank you, you're successfully subscribed!