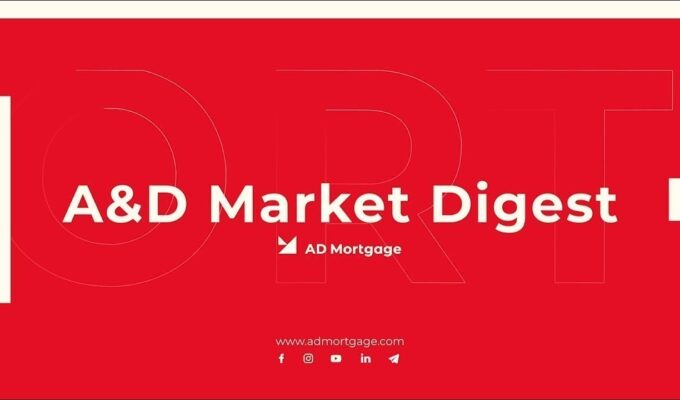 Alex Suslov, Head of Capital Markets, and Billy Abrams, President/CEO of ADM Securities, discuss recent and upcoming trends happening in the capital markets and their impact on the Non-QM market. Check out their discussion.
MARKET NEWS
MBA —Share of Mortgage Loans in Forbearance Decreases to 0.74% in July.

 "The Mortgage Bankers Association's (MBA) monthly Loan Monitoring Survey revealed that the total number of loans now in forbearance decreased by 7 basis points from 0.81% of servicers' portfolio volume in the prior month to 0.74% as of July 31, 2022. According to MBA's estimate, 370,000 homeowners are in forbearance plans. Key findings of MBA's Loan Monitoring Survey – July 1 to July 31, 2022: Total loans in forbearance decreased by 7 basis points in July 2022 relative to June 2022: from 0.81% to 0.74%. By investor type, the share of Ginnie Mae loans in forbearance remained the same relative to the prior month at 1.26%. The share of Fannie Mae and Freddie Mac loans in forbearance decreased relative to the prior month: from 0.35% to 0.34%. The share of other loans (e.g., portfolio and PLS loans) in forbearance decreased relative to the prior month: from 1.68% to 1.34%."

DSNEWS— Higher Share of Vacant Homes Sit in Expensive Towns. "A new analysis from a March LendingTree study found more than 16 million vacant housing units in the U.S. This figure may seem steep but becomes more reasonable when you consider how many homes nationwide sit empty while they're waiting to be rented or sold or their owners are staying in their primary residence. More than 320,000 homes across the nation's most expensive towns sit vacant. Of these homes, a bit more than two-thirds are empty because they're only used for seasonal, recreational or occasional use. Across the nation's 50 most expensive towns, an average of 23.42% of homes are vacant. That translates to 320,346 empty houses. Breckenridge, Colorado, Vineyard Haven, Massachusetts, and Kill Devil Hills, North Carolina, have the highest vacancy rates among the most expensive towns."
UPCOMING WEBINARS
NOTE: Beginning in mid-August, A&D Mortgage will be live streaming webinars on our Youtube, LinkedIn and Facebook pages, so keep an eye on those pages for the announced links and be sure to set a reminder for yourself!
Saying YES to Foreign National and Non-Permanent Resident Clients
🗓️ Tuesday, August 22, 2022
🕐 1 PM EST
Learn about lending solutions designed to help Foreign Nationals and Non-Permanent residents achieve the dream of homeownership or real estate investing.
Livestreaming links:
Thank you, you're successfully subscribed!
Thank you, you're successfully subscribed!