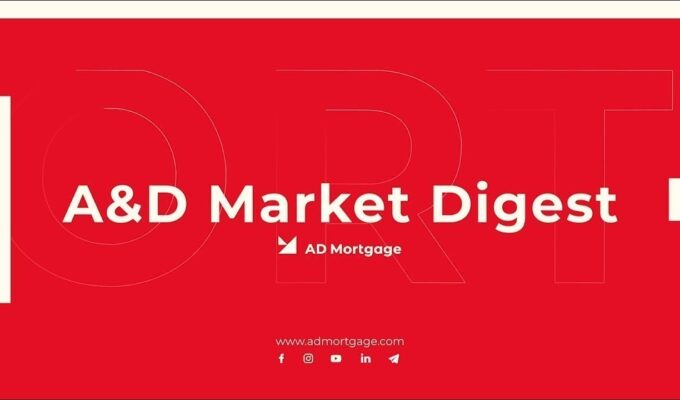 Alex Suslov, Head of Capital Markets, and Billy Abrams, President/CEO of ADM Securities, discuss recent and upcoming trends happening in the capital markets and their impact on the Non-QM market. Check out their discussion.
MARKET NEWS
NMN—Home-price growth slows in third quarter.

.

"Amid interest rate hikes that have eroded affordability and suppressed demand this year, the pace of annual home-price growth declined for a second straight quarter and flatlined from the previous three months, Fannie Mae said. Although home prices were up in the third quarter on a year-over-year basis, they increased far less rapidly than during the first six months of 2022, according to Fannie Mae's Home Price Index. The unadjusted rate of appreciation came in at 13.8%, slowing from a revised 19.1% surge in the second quarter and a record 20% pace in the first three months of this year. Twelve months ago, housing prices had also jumped by a similar 19.1%."
MND—Housing Starts Slide While Building Permits Improve.

 "Permits were issued for construction of residential units at a seasonally adjusted annual rate of 1.564 million units in September, a 1.4 percent increase from the rate of 1.542 in August. This leaves the permitting rate down 3.2 percent compared to September 2021. Housing starts had jumped by 12.2 percent in August to a rate of 1.517 million and was then adjusted upward to 1.566 million. However, the seasonally adjusted September rate dropped back by 8.1 percent to 1.439 million, 7.7 percent below the September 2021 figure."
FEATURED TRADESHOWS
MBA Annual Convention & Expo
October 23-26, 2022
Nashville, TN – Music City Center
Miami Mortgage Convention 2022
November 9, 2022
Miami, FL – Miami Airport Convention Center
NAR NXT, The REALTOR® Experience
November 11-13, 2022
Orlando, FL – Orange County Convention Center
FEATURED EVENT
NASHVILLE NIGHTS
Who doesn't love a good party? And what could be better than a party in Nashville – the home of country music – at 6 p.m. on October 24 at Headquarters Beercade? That's why we're inviting our most valued brokers to our exclusive country music-themed party and award ceremony during the MBA Conference in Nashville. There'll be plenty of music, dancing, and good old-fashioned fun. So put on your best boots and jeans and come on down to Nashville for a party you'll never forget.
Why should you come?
Enjoy recognition as our leading Brokers receive annual performance awards
Network with Non-QM industry experts and colleagues
Appetizers, beer, wine, and cocktails served!
FREE access to more than 30 classic arcade games and 10 pinball machines.
Capacity is limited, so you are encouraged to RSVP.
Sponsored by A&D Mortgage
Thank you, you're successfully subscribed!
Thank you, you're successfully subscribed!