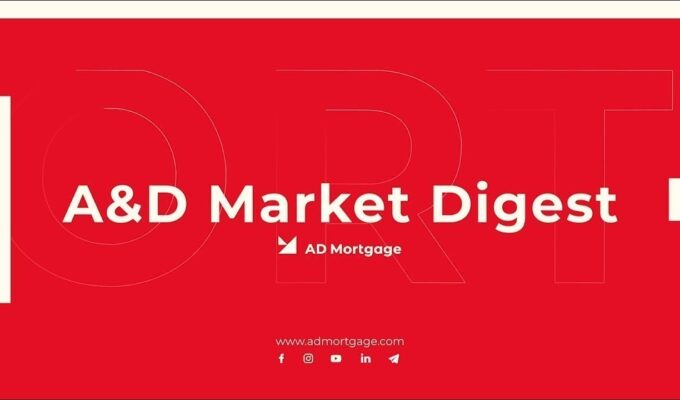 Alex Suslov, Head of Capital Markets, and Billy Abrams, President/CEO of ADM Securities, discuss recent and upcoming trends happening in the capital markets and their impact on the Non-QM market. Check out their discussion.

MARKET NEWS
MBA — Mortgage Credit Availability Decreased in October. "Mortgage credit availability decreased in October according to the Mortgage Credit Availability Index (MCAI), a report from the Mortgage Bankers Association (MBA) that analyzes data from ICE Mortgage Technology.​ The MCAI fell by 0.5 percent to 102.0 in October. A decline in the MCAI indicates that lending standards are tightening, while increases in the index are indicative of loosening credit. The index was benchmarked to 100 in March 2012. The Conventional MCAI decreased 1.5 percent, while the Government MCAI increased by 0.4 percent. Of the component indices of the Conventional MCAI, the Jumbo MCAI decreased by 2.5 percent, and the Conforming MCAI remained unchanged.​"
MND — Construction Costs, Buyer Traffic Continue to Sap Builder Confidence. "The NAHB/Wells Fargo Housing Market Index (HMI) is a monthly sentiment survey of members of the National Association of Home Builders (NAHB). The HMI is a weighted average of three component indices: current single-family sales, the outlook for sales over the next six months, and traffic of prospective buyers. ​HMI fell another 5 points in November. NAHB said this measure of builder confidence in the new home market is now at 33 after 11 straight months of decline. All three HMI components posted declines in November. Current sales conditions fell 6 points to 39, sales expectations in the next six months declined 4 points to 31 and traffic of prospective buyers fell 5 points to 20.​"
January 13, 2023
New England Mortgage Expo 2023
Uncasville, CT – Mohegan Sun Resort & Casino
January 25, 2023
Miami Mortgage Convention 2022
This event was rescheduled to 2023 due to Hurricane Ian
Miami, FL – Miami Airport Convention Center
UPCOMING WEBINARS
Below is a schedule of upcoming FREE webinars occurring every Tuesday at 1 PM EST. Just click on the webinar you are interested in attending to register.
TOPIC: New Broker Orientation
December 13 @ 1 PM EST
Join us for an informative webinar for new brokers to be successful with A&D Mortgage. Learn about important programs, services and technologies designed to expand your pipeline and close loans quickly. NOTE: This is intended for Approved Broker Partners currently working with A&D Mortgage.
Thank you, you're successfully subscribed!
Thank you, you're successfully subscribed!