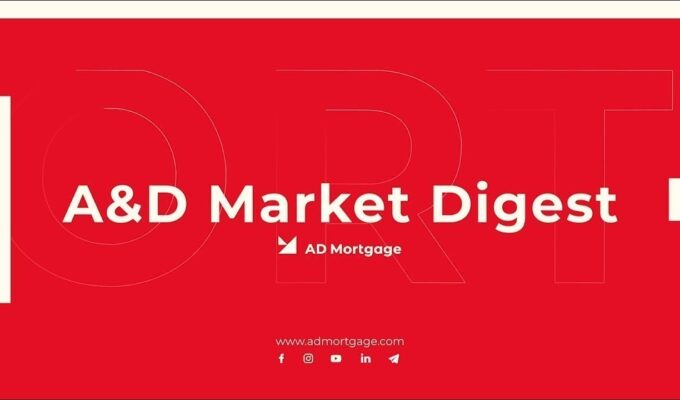 Alex Suslov, Head of Capital Markets, and Billy Abrams, President/CEO of ADM Securities, discuss recent and upcoming trends happening in the capital markets and their impact on the Non-QM market. Check out their discussion.
Market News
DSNEWS

—

Foreclosures Have Likely Peaked for 2022 "ATTOM, a leading curator of real estate data nationwide for land and property data,  today released its November 2022 U.S. Foreclosure Market Report, which shows there were a total of 30,677 U.S. properties with foreclosure filings — default notices, scheduled auctions or bank repossessions – up 57 percent from a year ago, but down 5 percent from the prior month. States with the highest foreclosure rates were again: Illinois (one in every 2,401 housing units with a foreclosure filing); Delaware (one in every 2,736 housing units); New Jersey (one in every 2,916 housing units); South Carolina (one in every 3,195 housing units); and Wyoming (one in every 3,237 housing units). Lenders repossessed 3,770 U.S. properties through completed foreclosures (REOs) in November 2022, down 9 percent from last month but up 64 percent from last year. States that had the greatest number of REOs in November 2022, included: Illinois (343 REOs); New York (313 REOs); Pennsylvania (220 REOs); Michigan (210 REOs); and Ohio (208 REOs)."
CNBC

—

 Why your credit score is so important as interest rates rise "The national average credit score sits at an all-time high of 716, unchanged from a year ago, according to a report from FICO, developer of one of the scores most widely used by lenders. When the data is broken down by state, residents of Minnesota have the highest average credit score nationwide, at 724, followed by New Hampshire, Vermont and Massachusetts, according to a separate report by WalletHub based on TransUnion data. With an average credit score of 662, Mississippi residents had the lowest ranking across the country, along with Louisiana, Alabama and Arkansas."
January 13, 2023
New England Mortgage Expo 2023
Uncasville, CT – Mohegan Sun Resort & Casino
January 25, 2023
Miami Mortgage Convention 2022
This event was rescheduled to 2023 due to Hurricane Ian
Miami, FL – Miami Airport Convention Center
UPCOMING WEBINARS
Below is a schedule of upcoming FREE webinars occurring every Tuesday at 1 PM EST. Just click on the webinar you are interested in attending to register.
TOPIC: New Broker Orientation
December 13 @ 1 PM EST
Join us for an informative webinar for new brokers to be successful with A&D Mortgage. Learn about important programs, services and technologies designed to expand your pipeline and close loans quickly. NOTE: This is intended for Approved Broker Partners currently working with A&D Mortgage.
Thank you, you're successfully subscribed!
Thank you, you're successfully subscribed!