Are you ready to take your mortgage business to new heights? We have some exciting news for you! In the latest episode of A&D Digest, Michael Pearson, Senior Vice President of Business Development, and Jose Blanchard, Loan Originator at NTM, tackle misconceptions that homebuyers have about the current housing and lending market and how brokers can help correct them.
Struggling with a loan scenario? Get a solution in 30 minutes!
Fill out the short form and get your personal offer
Submit Scenario
Common Misconceptions: Mike and Jose shed light on widespread misconceptions about the real estate market, such as home affordability and interest rates.
Surprising Statistics: They present eye-opening statistics that reveal how many Americans underestimate median home prices and overestimate interest rates.
Empowering Homebuyers: Their discussion emphasizes the importance of accurate information in empowering homebuyers to make confident decisions.
Clearing the Fog: Mike and Jose aim to dispel myths surrounding down payments, credit scores, and private mortgage insurance (PMI) to ensure clarity for potential buyers.
Expert Insights: Gain valuable insights from two seasoned professionals in the mortgage industry, helping you navigate the real estate landscape with confidence.
MORTGAGE NEWS
NMN — Forbearance numbers fall below 200K. Forbearances totaled an estimated 195,000 in July to make up 0.39% of mortgages currently held in servicers' books, according to MBA's monthly loan monitoring survey. The portion inched down 5 basis points from 0.44% in June, equaling approximately 220,000.
SCOTSMAN GUIDE – Net Worth Can Matter More Than a Pay Stub – Scotsman Guide.  Self-employed individuals, as well as retirees or people who rely on investment income, often face difficulties in obtaining a conventional mortgage. For borrowers who possess substantial qualifying assets, asset utilization loans can be considered an excellent financing option for purchasing a home. 
As a mortgage broker, your clients rely on your expertise to find them the best deals. Our Quick Pricer tool can be an invaluable asset in your quest to secure the most advantageous mortgage rates. Be sure to explore our Programs section for additional resources tailored to your needs. If you have specific scenarios in mind, don't hesitate to request them; we're here to assist you. And if you're interested in joining forces to provide even more value to your clients, consider becoming a partner with us. Together, we can empower individuals and families to achieve their dreams of homeownership.
Upcoming Webinars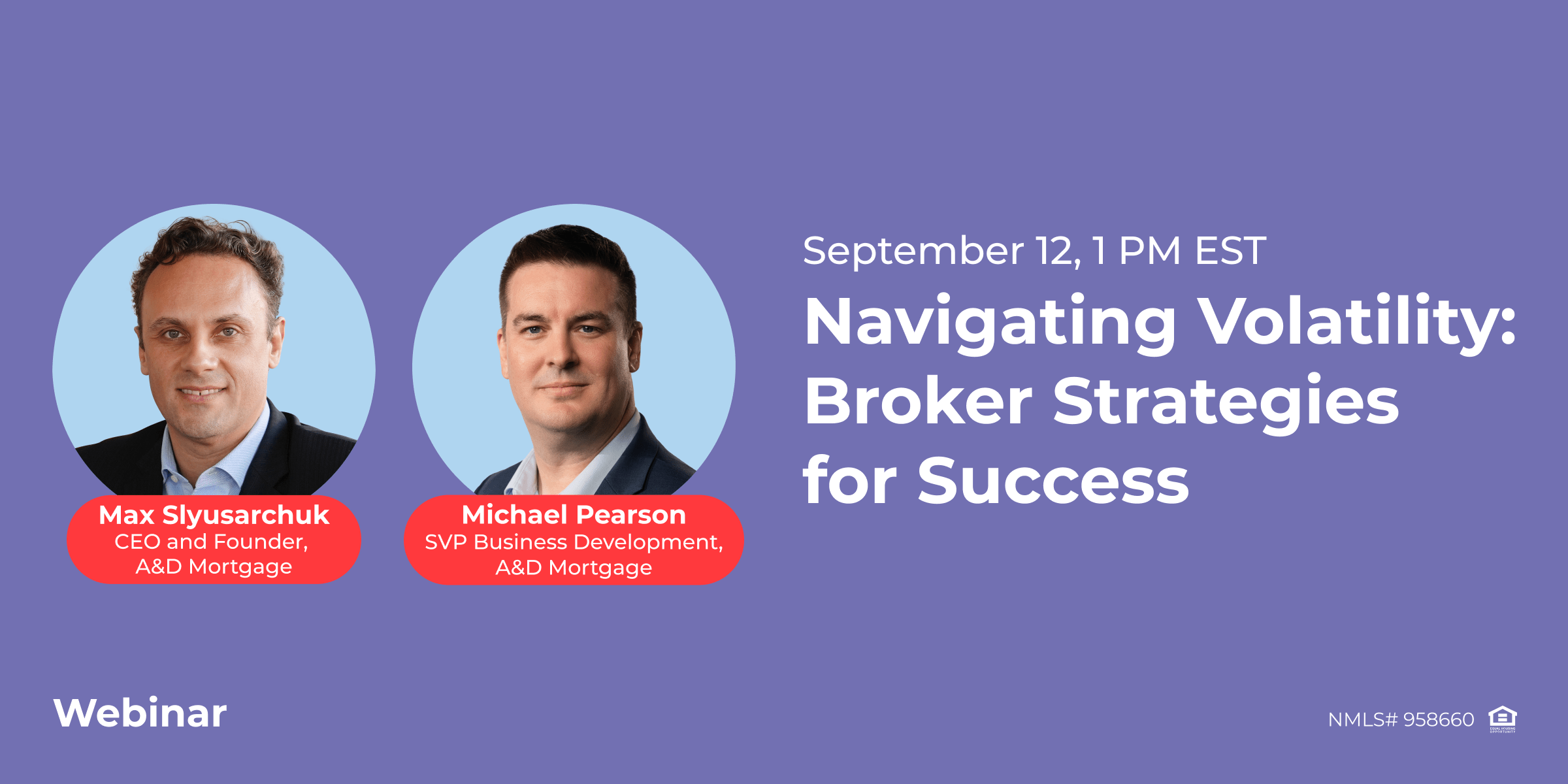 September 12 @ 1:00 pm EST
Navigating Volatility: Broker Strategies for Success
Online - Zoom
Discover winning strategies to navigate market volatility and elevate your brokerage business in this insightful webinar, presented by Max Slyusarchuk, CEO, and Michael Pearson, SVP Business Development. Join us for "Navigating Volatility: Broker Strategies for Success" and learn actionable insights to secure your financial growth.
Register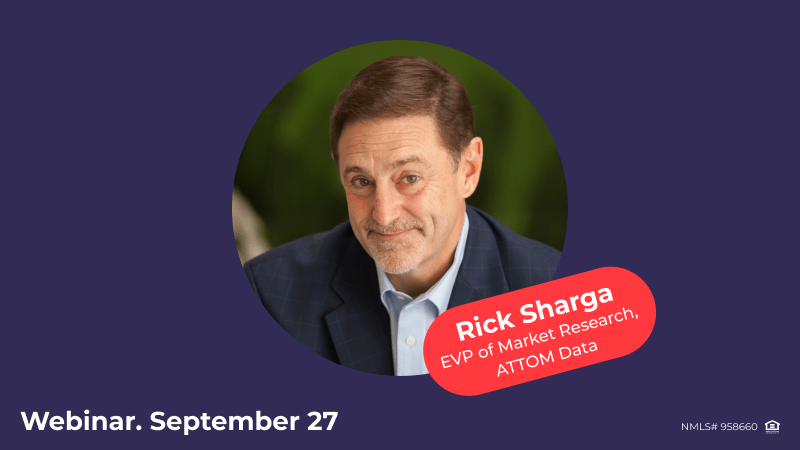 September 27 @ 1:00 pm EST
Expert Insights: Fall Housing Market Trends for Mortgage Brokers with Rick Sharga
Online - Zoom
Delve into the intricacies of the fall housing market and gain actionable insights that will empower you to guide your clients effectively. As the leaves change, so do the dynamics of the real estate market. In this webinar, esteemed real estate authority Rick Sharga will dissect the latest trends, providing you with the tools to navigate lending strategies in the evolving landscape. Whether you're a seasoned professional or just starting out, this webinar is your key to staying ahead in the autumn market. Mark your calendar and secure your spot to gain invaluable knowledge from a true expert.
Register
Thank you, you're successfully subscribed!
Thank you, you're successfully subscribed!