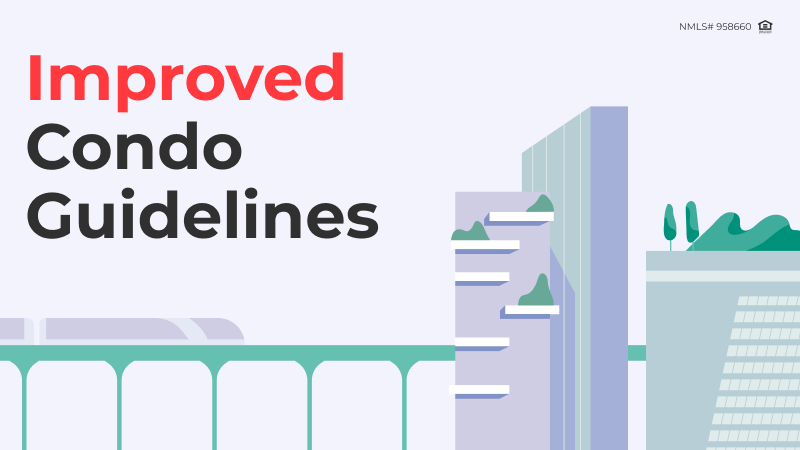 A&D Mortgage is modifying some of our underwriting guidelines for condominiums to provide you with greater flexibility and lending options for your clients.
Looking for a suitable loan program?
Choose among 20+ programs and get a detailed loan calculation
Loan Calculator
Programs
Here are the key changes:
Commercial Space Allowance: Previously, we limited the commercial space in a condo project to 35%. Effective immediately, we have increased this limit to 50%. This change should provide more latitude for those projects that have a higher percentage of commercial use, catering to the evolving urban landscape where mixed-use properties are more prevalent.
Delinquency on Common Expense Assessments: Our previous guideline stated that no more than 15% of the total units in a condo project could be 60 days or more past due on their HOA dues. We have revised this limit to 20%, offering a slightly more accommodating stance while still monitoring the financial health of the community.
Single Entity Ownership: For projects with 21 or more units, we've updated our ownership guidelines. Previously, if a single entity owned more than 20% of the total units, it posed concerns. We are adjusting this threshold to 25%. However, it's essential to note that projects falling within this range will be evaluated on a case-by-case basis.
We understand that the condominium market is dynamic, and our goal is to provide you with tools and guidelines that strike the right balance between flexibility and risk management. As always, we encourage you to reach out with any questions or for further clarifications on these changes.
Thank you, you're successfully subscribed!
Thank you, you're successfully subscribed!