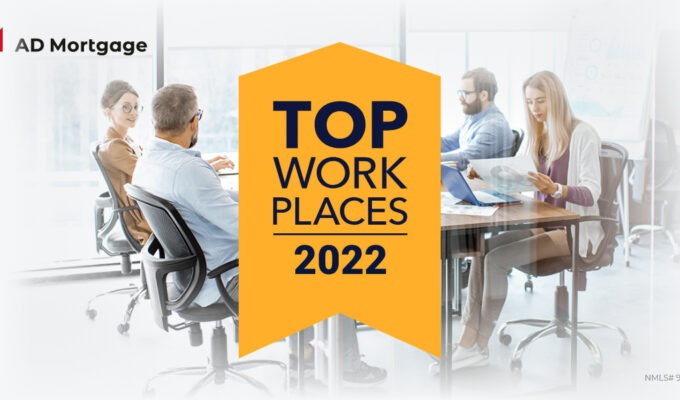 The Sun-Sentinel has recognized A&D Mortgage among South Florida's Top Workplaces for 2022.

This marks the eighth year the South Florida Sun-Sentinel has partnered with Philadelphia-based Energage to rank the Top Workplaces in South Florida. The foundation of the program is a scientific survey of employees who rate their workplace culture. The feedback also gives companies insights about what makes them unique.
The employee engagement survey of 24 questions gathered responses regarding issues relating to workplace culture:
Alignment: Where the company is headed, its values, cooperation, and effective meetings.
Coaching: Managers care about concerns, are helpful, and encourage employee development.
Connection: Employees feel appreciated, that their work is meaningful, that they are working at their full potential, and they are informed.
Engagement: Productivity, retention, and recruiting.
Leadership: Confidence in company leaders.
Performance: Execution, open-mindedness, innovation, and clued-in leadership.
The Basics: Pay, benefits, work/life flexibility, training, and expectations.
Join our winning team by reviewing open positions at our Career Center.
Thank you, you're successfully subscribed!
Thank you, you're successfully subscribed!