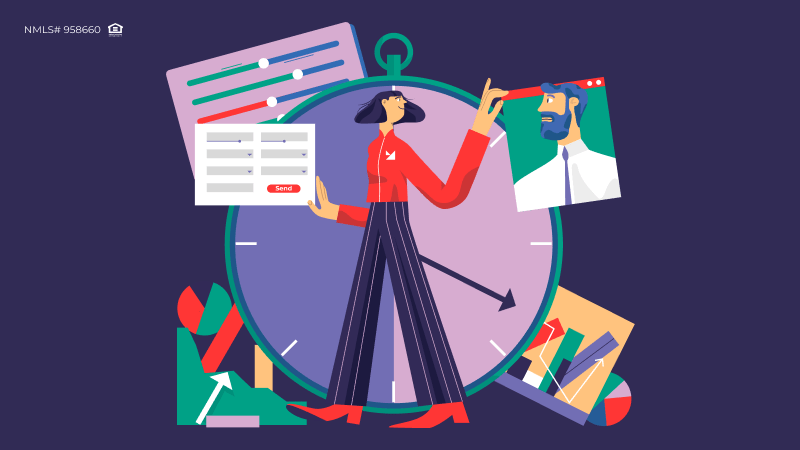 A&D Mortgage is excited to announce some exciting updates to our product offerings that we believe will enhance your ability to serve your clients and achieve even greater success. These guide enhancements are designed to streamline processes, reduce requirements, and increase flexibility for a smoother lending experience.
Reduced Business Existence Requirement: We understand that many entrepreneurs and small business owners face challenges when it comes to meeting stringent business existence requirements. To better accommodate such situations, we have updated our guidelines to reduce the minimum business existence requirement from 2 years to just 1 year, so long as the borrower can demonstrate that they've been previously employed in the same or related field. This change will open doors for more borrowers and help you close deals more efficiently.
Enhanced Expense Ratio: We value your feedback and have taken your suggestions into account. As a result, we have made improvements to our expense ratio guidelines. Previously, we required 2 years of 1099 documentation and maintained a 25% expense ratio. We are delighted to inform you that we have now revised our guidelines to consider just 1 year of 1099 documentation, and we have reduced the expense ratio to an incredibly favorable 10%. This change will provide greater flexibility for self-employed borrowers and significantly improve their borrowing capacity.
Cashout Proceeds Allowed for Reserves: To better cater to borrowers who require cashout options, we have introduced Cashout Reserves. This enhancement will allow eligible borrowers to tap into their home equity and access funds for various purposes, such as home improvements, debt consolidation, or other financial needs. The Cashout Reserves feature is designed to provide borrowers with the financial flexibility they require while ensuring responsible lending practices.
Streamlined Fix and Flip Purchases: In an effort to simplify the process for Fix and Flip purchases, we have revised our requirements. Rather than relying solely on the purchase price plus documented improvements, we now offer a more streamlined approach. We will consider two valuation products instead, reducing the documentation burden and expediting the approval process. This change will allow you to serve your Fix and Flip clients more efficiently and help them seize opportunities in the market.
We believe these guide updates will significantly benefit both you as mortgage brokers and your clients. These enhancements aim to streamline lending processes, increase eligibility, and ultimately empower you to deliver exceptional service to your borrowers.
Thank you, you're successfully subscribed!
Thank you, you're successfully subscribed!