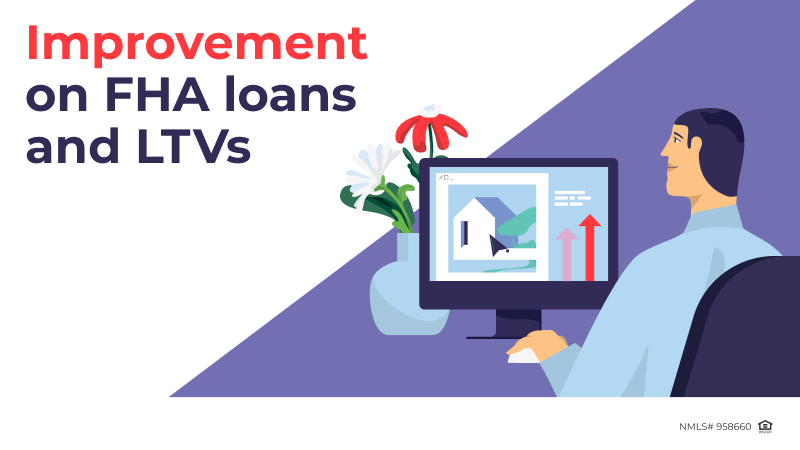 A&D Mortgage is elevating the game for real estate investors! We're now offering a game-changing 2-4 Unit LTVs up to 95%, fully aligned with Fannie Mae guidelines. Plus, we're rolling out a substantial pricing improvement on FHA loans with a 25 basis point reduction!
Struggling with a loan scenario? Get a solution in 30 minutes!
Fill out the short form and get a call from our AE
Submit Scenario
Effective immediately, we welcome locks and registrations for Fannie Mae 2-4 unit loans. To ensure a seamless process, loans must close on or after November 18, and it is essential to include a valid DU® Approve/Eligible certificate dated before the note date and consistent with the terms of the closed loan. Please note, this exciting change does not apply to high-balance mortgage loans.
This is a pivotal move for Fannie Mae DU casefiles submitted or resubmitted on or after the weekend of November 18, 2023, where the maximum allowable LTV for 2-4 unit, primary residence, purchase, and limited cash-out refinance transactions will be 95%.
In a challenging market, A&D Mortgage brings solutions that matter. Enhance your portfolio with our improved LTVs and benefit from more competitive FHA loan pricing. Let's drive success for your clients together!
As a mortgage broker, your clients rely on your expertise to find them the best deals. Our Quick Pricer tool can be an invaluable asset in your quest to secure the most advantageous mortgage rates. Be sure to explore our Programs section for additional resources tailored to your needs. If you have specific scenarios in mind, don't hesitate to request them; we're here to assist you. And if you're interested in joining forces to provide even more value to your clients, consider becoming a partner with us. Together, we can empower individuals and families to achieve their dreams of homeownership.
Thank you, you're successfully subscribed!
Thank you, you're successfully subscribed!