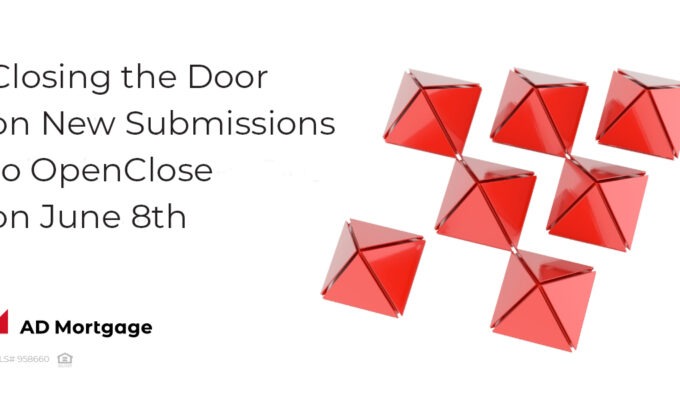 Starting on June 8th, Broker Partners will no longer be able to submit new loans through OpenClose.  You will need to login into Automated Decision Manager (ADM) for all new loan submissions.
ADM Login/Password Questions
If you did not receive your new access information, first check your SPAM folder.
If you cannot log in or forgot your password, please use the option "Forgot password". You will receive an email with your temporary password and a request to create a new permanent password after logging into the system.
If you need to create a password for one of your employees, please log in to your account, go to user administration (left panel) and create new user account.
Other Questions about ADM
If you have other issues working with your loan, please send us an email at brokersupport@admortgage.com or call us at (305) 760-7000.
Thank you, you're successfully subscribed!
Thank you, you're successfully subscribed!