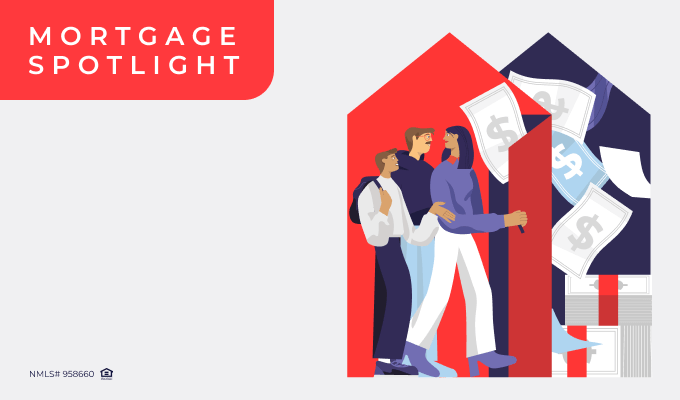 Presenting our monthly Mortgage Spotlight on A&D Mortgage's Non-QM second mortgage – now with even better pricing. As a mortgage broker, you understand the value of providing your clients with flexible financing options to meet their unique needs which is why we recently improved our pricing by 1 point.
Our Non-QM second mortgage products offer just that – a reliable solution to tap into home equity and support various financial goals.
Why Choose A&D Mortgage's Second Mortgages?
Flexible Credit Requirements: We accept credit scores as low as 660, providing opportunities for clients with diverse credit profiles to secure a second mortgage.
Versatile Property Types: Our second mortgages are available for owner-occupied residences, second homes, and investment properties, ensuring broad eligibility for your clients.
Competitive Loan-to-Value (LTV): With a maximum Combined Loan-to-Value (CLTV) of 85%, borrowers can access a significant portion of their home equity to fund endeavors such as home improvements, debt consolidation, or education expenses.
Suitable Loan Amounts: We offer a minimum loan amount of $50,000 and a maximum loan amount of $500,000, enabling borrowers to tailor their financing to their specific requirements.
Reasonable Debt-to-Income (DTI) Ratios: Our maximum DTI of 50% provides flexibility for clients with varying debt obligations, helping them find the right balance for their financial needs.
Extended Loan Terms: Enjoy the stability of 30-year fixed terms, allowing your clients to lock in a consistent monthly payment and plan for the long term.
Geographical Considerations: While we aim to serve customers nationwide, please note that cash-out options are not available in Texas and New York.
Whether your clients are looking to make home improvements, consolidate debt, or pursue other financial goals, A&D Mortgage's Second Mortgages offer the ideal solution. We understand the importance of providing flexible financing options and are dedicated to helping you meet your clients' needs.
Upcoming Webinars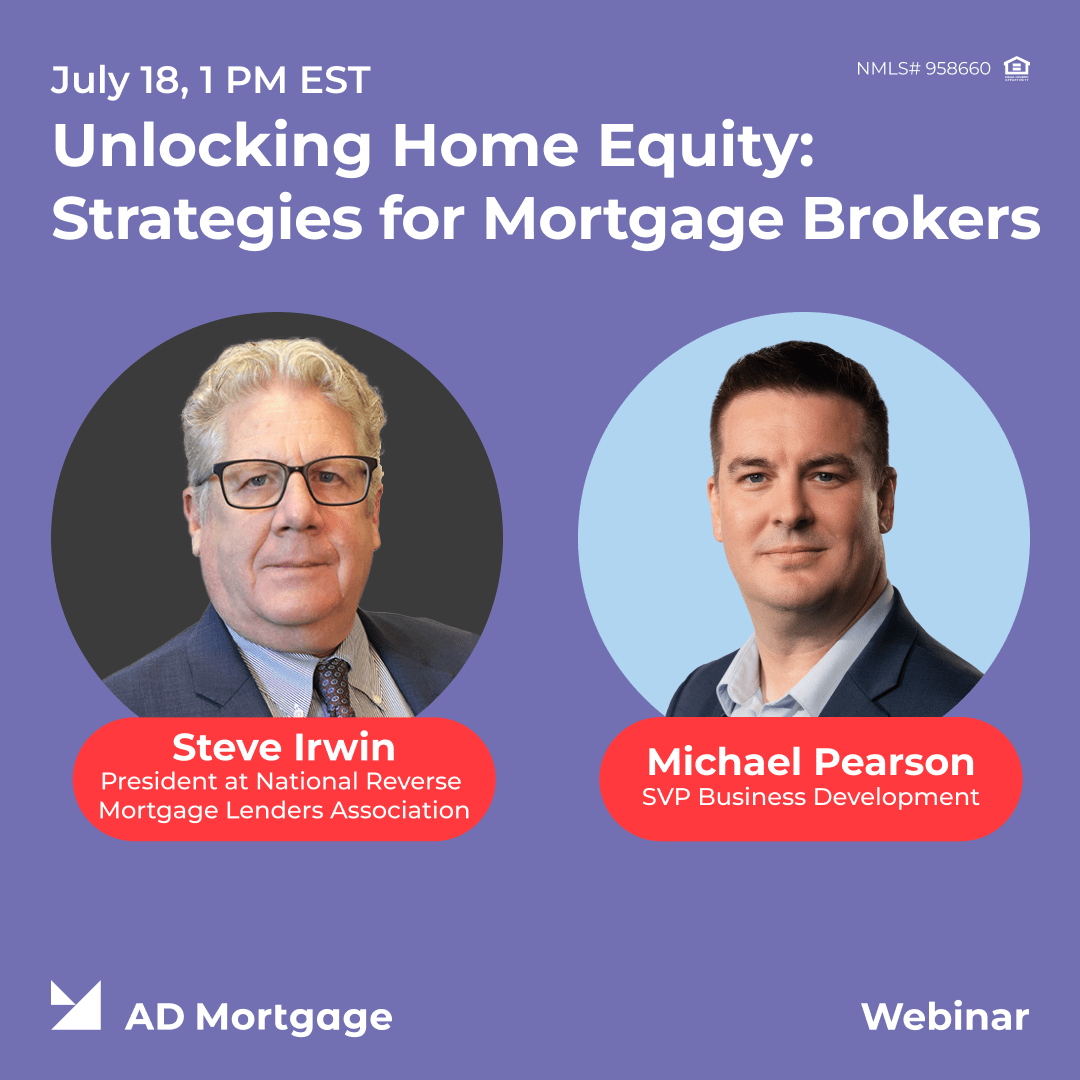 July 18 @ 1:00 pm EST
Unlocking Home Equity: Strategies for Mortgage Brokers
Online - Zoom
In this comprehensive webinar, we will delve into the diverse opportunities available for mortgage brokers to help clients tap into their home equity and achieve their financial objectives. With home values soaring across the country, homeowners now possess unprecedented levels of equity. Your expertise in navigating this landscape will be invaluable to your clients. This webinar is designed for mortgage brokers who are eager to expand their knowledge and services in the home equity market and provide their clients with the best advice and solutions.
Register
Thank you, you're successfully subscribed!
Thank you, you're successfully subscribed!