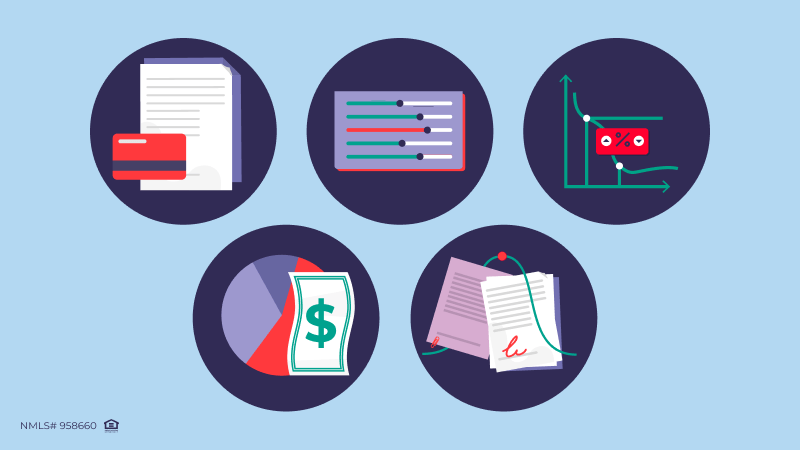 In our previous blog post, we explored the challenges that self-employed individuals face when trying to secure a mortgage. Today, we delve deeper into the world of P&L (Profit and Loss) mortgages and highlight the remarkable benefits they offer to those who work for themselves. If you're a self-employed borrower on the path to homeownership, read on to discover how P&L mortgages can be your key to success.
Struggling with a loan scenario? Get a solution in 30 minutes!
Fill out the short form and get your personal offer
Submit Scenario
Flexibility in Income Assessment
One of the most significant advantages of P&L mortgages is the flexibility they offer in assessing income. Unlike traditional mortgages that rely on fixed paystubs, P&L mortgages consider your actual net income, which is often more reflective of your financial capacity. This means that self-employed individuals with variable income streams can present a more accurate picture of their financial stability.
Tax Deductions and P&L Mortgages
Self-employed individuals often benefit from various tax deductions designed to lower their taxable income. While these deductions are advantageous for reducing tax liabilities, they can sometimes lower the income figure reported on paper. With P&L mortgages, you can leverage your tax deductions to your advantage. Lenders assess your income based on profit and loss statements, where deductions are considered separately. This allows you to showcase your true financial strength without being penalized for smart tax planning.
Competitive Interest Rates
Contrary to common misconceptions, P&L mortgages often come with competitive interest rates. If you meet the lender's eligibility criteria and demonstrate financial stability, you can access mortgage rates similar to those offered to traditionally employed borrowers. Over the life of your loan, these competitive rates can translate into significant savings.
Easier Documentation for the Self-Employed
Gathering documentation for a traditional mortgage application can be an arduous task for self-employed individuals. P&L mortgages simplify this process. While you still need to provide essential financial documents, the requirements are typically more manageable. By focusing on profit and loss statements, bank statements, and related records, P&L mortgages streamline the application process and reduce the burden of paperwork.
Improved Homeownership Opportunities
The success stories of self-employed individuals who have successfully secured P&L mortgages are inspiring. These individuals have realized their homeownership dreams despite the challenges of non-traditional income sources. P&L mortgages open doors to homeownership, ensuring that entrepreneurs, freelancers, and small business owners have equal opportunities to invest in their own homes.
Financial Planning for Self-Employed Borrowers
P&L mortgages encourage financial responsibility and planning among self-employed borrowers. To qualify for these mortgages, it's essential to maintain accurate financial records and exhibit fiscal discipline. This not only improves your chances of securing a mortgage but also sets you on a path to better financial stability.
Peace of Mind for Self-Employed Borrowers
Owning a home is a significant investment, and P&L mortgages provide peace of mind to self-employed borrowers. By considering your actual income and financial situation, these mortgages offer a more realistic and reliable path to homeownership. This stability can be especially comforting for those with variable incomes who may have previously felt excluded from the traditional mortgage market.
Looking for a suitable loan program?
Choose among 20+ programs and get a detailed loan calculation
Loan Calculator
Programs
Conclusion
P&L mortgages are a beacon of hope for self-employed individuals looking to own their homes. They not only address the unique challenges self-employed borrowers face but also offer a range of benefits, from flexible income assessment to competitive interest rates. These mortgages acknowledge the financial complexities of self-employment and provide a tailored solution.
As you consider your path to homeownership, remember that P&L mortgages are designed to empower you, the self-employed borrower. By leveraging your true financial strength, smart tax planning, and responsible financial management, you can turn your dream of owning a home into a reality. Stay tuned for more insights on navigating the world of P&L mortgages and achieving your homeownership goals.
As a mortgage broker, your clients rely on your expertise to find them the best deals. Our Quick Pricer tool can be an invaluable asset in your quest to secure the most advantageous mortgage rates. Be sure to explore our Programs section for additional resources tailored to your needs. If you have specific scenarios in mind, don't hesitate to request them; we're here to assist you. And if you're interested in joining forces to provide even more value to your clients, consider becoming a partner with us. Together, we can empower individuals and families to achieve their dreams of homeownership.
Thank you, you're successfully subscribed!
Thank you, you're successfully subscribed!