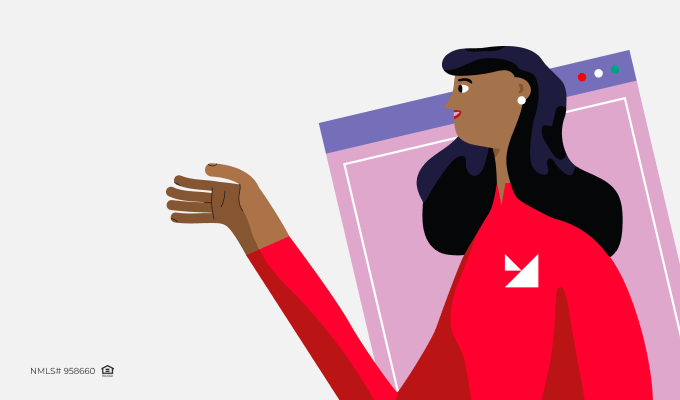 As a mortgage broker, your role is vital in helping clients navigate the complex world of home financing. While conventional mortgages may seem like a well-trodden path, there are unconventional insights and strategies that can enhance your ability to serve clients effectively.
Conventional mortgages have often been perceived as the tried-and-true, traditional path to homeownership. However, beneath the surface lies a tapestry of untapped possibilities, customizable solutions, and lesser-known opportunities that can make a significant difference in your clients' financial well-being. By embracing this unconventional wisdom, you can offer tailored options, navigate complexities, and provide unparalleled guidance to your clients.
The beauty of conventional mortgages lies in their inherent flexibility. Unlike government-backed loans with rigid guidelines, conventional mortgages offer a canvas upon which you can unleash your creativity and strategic thinking. With the ability to work with multiple lenders and explore diverse loan programs, you have the freedom to customize solutions that align perfectly with your clients' unique needs, goals, and financial circumstances. By thinking outside the box and employing unconventional strategies, you can open doors to homeownership that your clients never thought possible.
In this blog post, we will explore the unconventional wisdom surrounding conventional mortgages and provide you with valuable insights to help you unlock their full potential. Let's dive in and discover the untapped possibilities of conventional mortgages.
Customization and Creativity
One of the unconventional aspects of conventional mortgages is the level of customization and creativity they offer. As a mortgage broker, you have the freedom to work with various lenders and explore different loan programs. Unlike government-backed loans with rigid guidelines, conventional mortgages provide flexibility in terms of loan structures, interest rates, and eligibility criteria. Embrace this freedom and think creatively to tailor solutions that meet your clients' unique needs and financial goals.
Understanding the Overlays
While conventional mortgages have more lenient guidelines compared to government-backed loans, lenders may still impose additional requirements called "overlays." These overlays can vary from lender to lender and can include stricter credit score requirements, lower debt-to-income ratios, or specific property conditions. Unconventional wisdom lies in understanding these overlays and knowing which lenders have more favorable terms, enabling you to find the best fit for your clients. A&D Mortgage simplifies this process by no having overlays.
Unveiling Mortgage Insurance Options
Mortgage insurance is often viewed as an unavoidable cost associated with conventional mortgages, but there are unconventional ways to navigate this aspect. Educate yourself on the different mortgage insurance options available, such as borrower-paid mortgage insurance (BPMI) and lender-paid mortgage insurance (LPMI). By exploring these alternatives, you can help clients optimize their loan structure and potentially save them money over the long term.
The Power of Seasoned Loans
Seasoned loans, also known as non-seasoned or non-warrantable loans, offer unconventional opportunities within conventional mortgage lending. These loans involve financing properties that don't meet traditional guidelines, such as non-warrantable condominiums or properties with unique characteristics. By understanding the intricacies of seasoned loans and working with lenders who specialize in this niche, you can expand your clients' options and provide financing solutions that others may overlook.
Leveraging Jumbo Loans
Conventional jumbo loans, although categorized as non-conforming mortgages due to their higher loan limits, present intriguing possibilities for your clients. Unconventional wisdom lies in leveraging jumbo loans to help high-net-worth individuals finance luxury properties or access greater loan amounts while still benefiting from competitive interest rates. Developing relationships with lenders who specialize in jumbo loans can open doors to a whole new clientele.
Educating Clients about Debt-to-Income Ratios
Debt-to-income (DTI) ratios play a crucial role in mortgage approvals, and clients often assume that lower DTI ratios are always better. However, unconventional wisdom suggests that higher DTI ratios can still be acceptable depending on the overall financial picture. By educating your clients about the nuances of DTI ratios and demonstrating how different lenders interpret them, you can help them understand their borrowing capacity more accurately.
Embracing Technology for Streamlined Processes
In today's digital age, mortgage brokers can leverage technology to streamline the conventional mortgage process and enhance client experience. Embrace digital tools for document collection, electronic signatures, and online applications to expedite transactions and reduce administrative burdens. By staying ahead of the curve technologically, you can position yourself as a forward-thinking broker and provide a seamless and efficient mortgage journey for your clients.
Conclusion
Conventional mortgages hold untapped potential and unconventional wisdom that can elevate your role as a mortgage broker. By embracing customization, understanding lender overlays, exploring mortgage insurance options, delving into seasoned loans and jumbo loans, educating clients about DTI ratios, and leveraging technology, you can unlock new possibilities for your clients and differentiate yourself in the competitive mortgage market.
Remember, conventional mortgages offer a canvas for your creativity and expertise as a mortgage broker. By thinking outside the box, exploring unconventional strategies, and building relationships with lenders who offer unique programs, you can provide tailored solutions that meet your client's specific needs.
As you navigate the world of conventional mortgages, continuously educate yourself on the ever-evolving market trends, lending guidelines, and innovative products available. Stay connected with industry professionals, attend conferences and seminars, and engage in networking opportunities to expand your knowledge and broaden your resources.
Struggling with a loan scenario? Get a solution in 30 minutes!
Fill out the short form and get your personal offer
Submit Scenario
Additionally, always prioritize communication and transparency with your clients. Clearly explain the intricacies of conventional mortgages, debunk common myths, and provide guidance on the unconventional aspects that can benefit them. By building trust and rapport, you position yourself as a trusted advisor and partner in their homeownership journey.
In conclusion, conventional mortgages are not just a standard offering but a realm of untapped potential and unconventional wisdom for mortgage brokers. By harnessing the flexibility, customization, and opportunities they provide, you can elevate your services, exceed client expectations, and carve a niche for yourself in the mortgage industry. Embrace unconventional wisdom and unlock the full potential of conventional mortgages to better serve your clients and achieve success in your career as a mortgage broker.
Thank you, you're successfully subscribed!
Thank you, you're successfully subscribed!