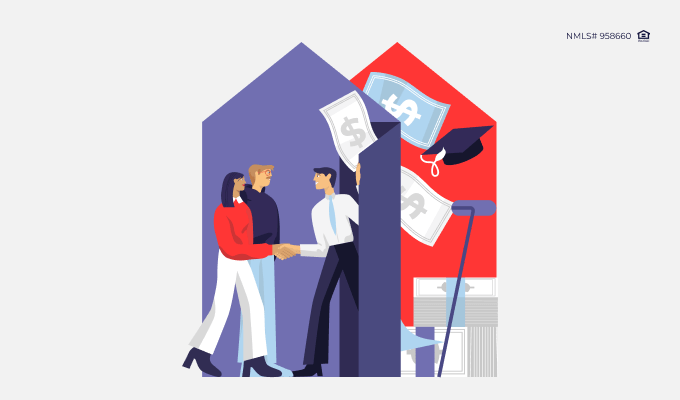 As a mortgage broker, you understand that helping clients secure the right financing options for their needs is crucial to their financial success. One potential solution that you can offer to clients is a second mortgage. In this article, we will explore the concept of second mortgages and how they can provide opportunities for your clients.
What are Second Mortgages?
A second mortgage is a type of loan that allows homeowners to borrow against the equity they have built up in their home, in addition to their existing first mortgage. It is called a "second" mortgage because it is subordinate to the first mortgage, meaning that in the event of a foreclosure, the first mortgage takes priority over the second mortgage in terms of repayment. Second mortgages can be either fixed-rate or adjustable-rate loans, and they can be used for various purposes, such as home renovations, debt consolidation, education expenses, or other financial needs.
Opportunities for Clients with Second Mortgages:
Access to Additional Funds: Second mortgages can provide homeowners with access to additional funds beyond their first mortgage, allowing them to finance major expenses or achieve their financial goals. This can be especially beneficial for clients who need funds for home improvements, consolidating high-interest debts, or investing in other opportunities.
Lower Interest Rates: Compared to other types of loans, such as personal loans or credit cards, second mortgages generally offer lower interest rates because they are secured by the home's equity. This can result in potentially significant savings over time for clients.
Flexible Use of Funds: Second mortgages provide clients with the flexibility to use the funds as they see fit, making it a versatile financial tool that can help meet a wide range of financial needs. This can be appealing to clients who want to have control over how they use their funds.
Potential Tax Benefits: In some cases, the interest paid on a second mortgage may be tax-deductible, depending on the borrower's individual tax situation. This can provide potential tax benefits for clients, making a second mortgage an attractive option for certain clients.
Alternative Financing Option: For clients who may not qualify for traditional loans due to credit issues or other reasons, a second mortgage can be an alternative financing option that can help them secure the funds they need. This can open up opportunities for clients who may have difficulty obtaining financing through other channels.
Considerations for Mortgage Brokers:
Understand Eligibility Requirements: It's important for mortgage brokers to understand the eligibility requirements for second mortgages, such as minimum credit score, sufficient home equity, and debt-to-income (DTI) ratio. This can help you assess which clients may be eligible for this type of loan and provide targeted guidance.
Assess Financial Stability: As with any financial decision, it's crucial to assess your client's current and future financial situation to determine if taking on additional debt through a second mortgage is a financially responsible decision. This includes considering their ability to repay the loan and potential risks associated with a second mortgage.
Educate Clients: Many clients may not be familiar with the concept of a second mortgage and its potential benefits. As a mortgage broker, it's important to educate your clients about second mortgages, their pros and cons, and how they can fit into their overall financial strategy. This includes explaining the loan terms, interest rates, fees, and potential risks associated with a second mortgage.
Provide Comparison Shopping: As with any loan, it's important to provide your clients with options and comparison shopping. This includes comparing offers from different lenders to find the best terms and rates for your clients' needs. As a mortgage broker, you can leverage your expertise and network to help clients find the best possible second mortgage options.
Communicate Clearly: Transparency and clear communication are critical when discussing second mortgages with your clients. Make sure to clearly explain the terms, risks, and potential benefits of a second mortgage, including the impact on their monthly payments, interest rates, and potential tax implications. It's important to address any questions or concerns your clients may have and ensure they fully understand the implications of taking on a second mortgage.
Conclusion
As a mortgage broker, understanding the potential opportunities and considerations associated with second mortgages can help you better serve your clients. Second mortgages can be a valuable financial tool for homeowners in need of additional funds for various purposes. However, it's important to carefully assess each client's financial situation, educate them about the pros and cons, and help them make an informed decision.
By providing thorough guidance, comparison shopping, and clear communication, you can help your clients unlock opportunities with second mortgages while mitigating potential risks. Remember to stay up-to-date with the latest regulations and requirements for second mortgages, and always prioritize your clients' best interests in recommending financial solutions. With the right approach, second mortgages can be a valuable option for your clients to achieve their financial goals and secure their future.
Find out more about our new Second Mortgage by visiting its dedicated Program page.
Thank you, you're successfully subscribed!
Thank you, you're successfully subscribed!