What sets Millennial homebuyers apart? What are their priorities and unique needs? How to address their common misconceptions? Find the answers to these questions and learn strategies for mortgage brokers to navigate the dynamic Millennial homebuyer market in our latest episode of A&D Market Digest with industry expert Marianela Velazquez! 
Struggling with a loan scenario? Get a solution in 30 minutes!
Fill out the short form and get a call from our AE
Submit Scenario
KEY HIGHLIGHTS 
Millennials' characteristics and preferences: tech-savvy, involvement in real estate investing
Financial security concerns: the 2008 financial crisis impact, fears of a potential economic downturn
Understanding the burden of student loans on Millennials: extended debt, impact on qualifications
Remote work trends and industry adaptation: embracing technology for online-savvy Millennials
Sustainability in homebuying as a priority for Millennials
Common Millennial homebuying misconceptions: overlooking closing costs, down payment illusion
Want more expert guidance on advising Millennial homebuyers? Find it out in our blog post: Advising Millennials in Today's Housing Market: Trends, Characteristics, and Effective Marketing Strategies – AD Mortgage
MORTGAGE NEWS
DSNEWS

–

Freddie Mac Reports $2.7B in Q3 Net Income.

Freddie Mac has reported net income of $2.7 billion for the third quarter of 2023. The government-sponsored enterprise (GSE) reported net revenues were $5.7 billion, up 10% year-over-year, driven by higher net interest income and non-interest income.

 

FOX BUSINESS –

Mortgage rates drop again, housing forecast looking more favorable: Freddie Mac

.

Mortgage rates dipped for the second week straight, breathing some life into the housing market, according to Freddie Mac. Mortgage rates had been aggressively climbing towards the 8% threshold in sync with 10-year treasury yields, which have also slowed. 

 

MReport

–

Down Payment Assistance Resources on the Rise Nationwide.

Down Payment Resource (DPR), a provider of homebuyer assistance program data and solutions, reports that homebuyer assistance program administrators are responding to the mounting home affordability crisis by rapidly rolling out new homebuyer assistance programs and funding buydowns, as there are now 2,256 homebuyer assistance programs available to help people affordably finance homes, an increase of 54 programs over Q2's totals.

 
Upcoming Webinars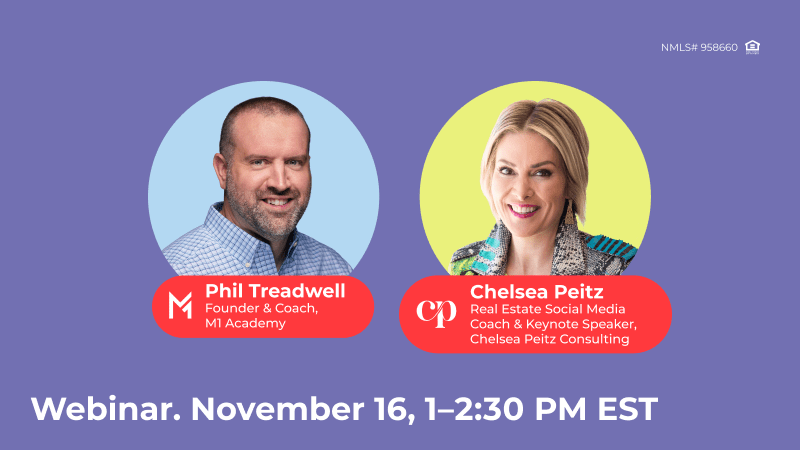 November 16 @ 1:00 pm EST
Crafting Your Mortgage Broker Brand and Dominating Social Media
Online - Zoom
Unlock the power of your mortgage broker brand and conquer social media with this dynamic webinar! Join industry experts Phil Treadwell (LinkedIn: https://www.linkedin.com/in/philtreadwell/) and Chelsea Pietz (Website: https://www.chelseapeitz.com ) as they guide you through crafting an impactful brand identity and mastering the right social media platforms. Gain actionable insights to stand out in a competitive landscape and engage your audience effectively. Don't miss this opportunity to transform your online presence and take your mortgage business to new heights. Reserve your spot now!
Register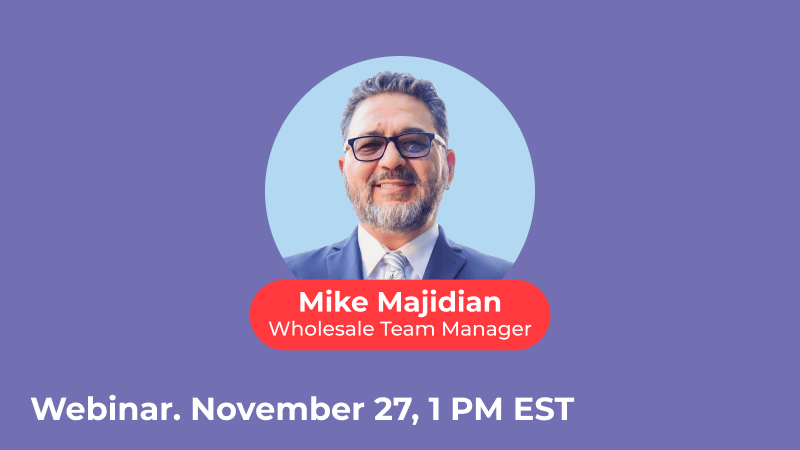 November 27 @ 1:00 pm EST
Mastering Profit & Loss Mortgages
Online
Join us for an exclusive webinar designed specifically for mortgage brokers seeking to enhance their expertise in Profit & Loss (P&L) Mortgages. Hosted by A&D Mortgage, a leading name in the mortgage industry, this webinar will provide you with invaluable insights and strategies to navigate the world of P&L Mortgages effectively.
Register
Thank you, you're successfully subscribed!
Thank you, you're successfully subscribed!